Welcome to Bling Art False Nails.
The Brand of choice for Nail Art enthusiasts worldwide.
Offering unparalleled quality to women all over the world.
---
Videos showcasing our Brand
---
---
Bling Art false nails is a global British false nail brand available in the UK, USA, Germany, France, Italy, Spain, Canada, Japan and the Arab nations.
Our brand stands for choice, creative originality and quality; we pride ourselves on our outstanding finishes which are perfect for fashion-forward women of today. Our false nails are internationally certified and EU compliant. Each part of the nail design and manufacturing process is tested and certified. Our factory is SEDEX approved and our false nail glue is SDS certified.
---
  About the Bling Art Brand
Bling Art False Nails is a global British False Nail Brand available in the UK, USA, Germany, France, Italy, Spain, Canada, Australia and Japan.
---
Our Brand was created in 2014 and is renowned for producing exclusive designs and quality finishes.
---
Inspiration and driving force behind The Brand : Sophia Aziz
---
Bling Art founder Sophia Aziz was nominated for Business Woman of the Year Award, and our company has been recognised as an outstanding organisation by the UK Government
---
---
is based on our core value :
To Design and Manufacture Quality Products with bundles of choice so all the Ms Blings in the world can create their own look, choose the colours and finishes they want and most importantly take off our products without causing irreparable damage to their natural nails.
---
Why are we expected to wear the same salon nails for a month that feel like they have been super-glued on, when we can change our clothes and makeup everyday.
We buy cosmetics all the time so why can't we have a selection of quality nails that we buy regularly from reputable department stores?
Everybody knows we spend just as much if not more time on our nails than we do on our hair and lips so why do retailers shy away from a billion dollar market and it Is left to nail salons and now nail booth's to give us a set of nails for a month at a premium.        
---
What makes us the No 1 Online Brand in the World?
Quality without compromise

You know you have created something amazing when no matter how hard I try (and believe me I try) I just can't get the pictures to do the finished product justice.
Gone are the days where FALSE NAILS were for girls to play with. Our nails are finished to Salon Quality Standard.
Sophia Aziz
Bling Art Founder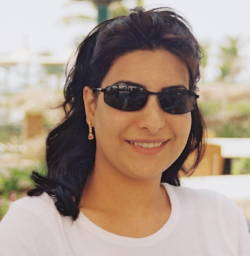 Mix & Match Heaven

Create your own look in minutes.

We have all 4 nail shapes to choose from.

We have 10 finishes to die for.

We have all the colours of the rainbow & more, so why not place an order and start your nail art journey today


---
---
Everything you need to create
your own unique look

What look will you create?
Nail finishes to wow everybody
Each nail is made to exacting standards
the finishes are to die for.
Quality without compromise.
---
Perfect for nail art novices
False nails the way you want.

Which Nail Shape, Nail Size , Nail Colour and Nail Finish do you prefer?
Will you go black, white or a combination? take nail art to the next level
Which nails will you choose to create your own unique look?
YOUR NAIL ART JOURNEY
STARTS HERE