---
Bling Art Nails are all about choice: Collaborate with us
---
We can work with you to launch your very own collection, our branded packaging with your logo will enhance your offering. We can not only make the products but help with imagery, descriptions and search engine optimised content.
---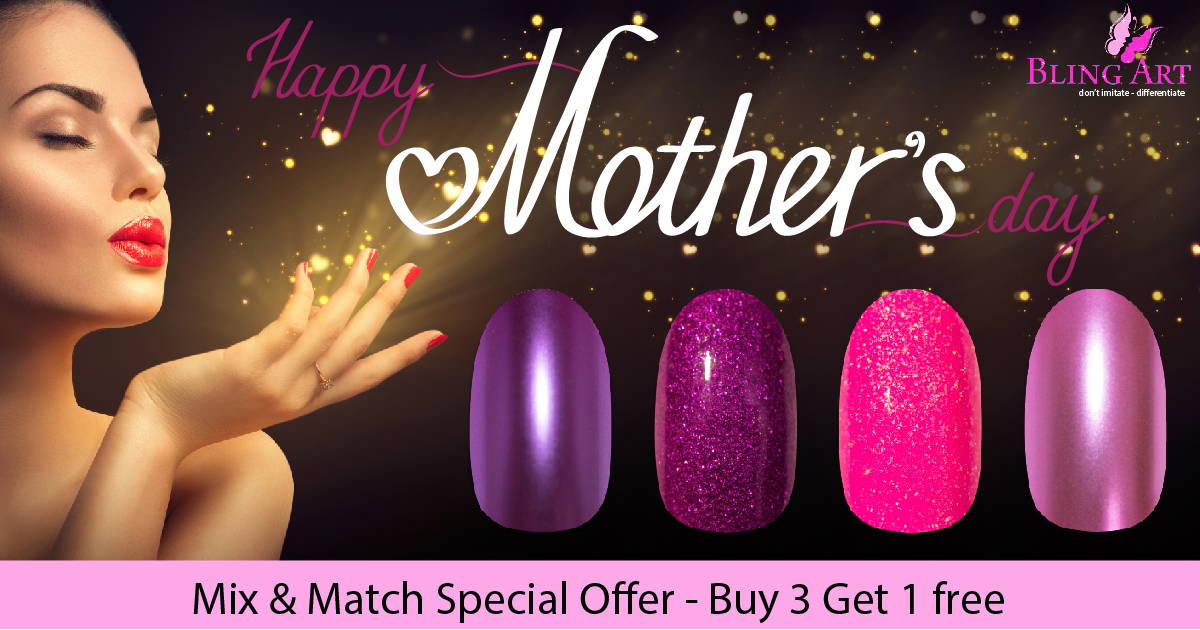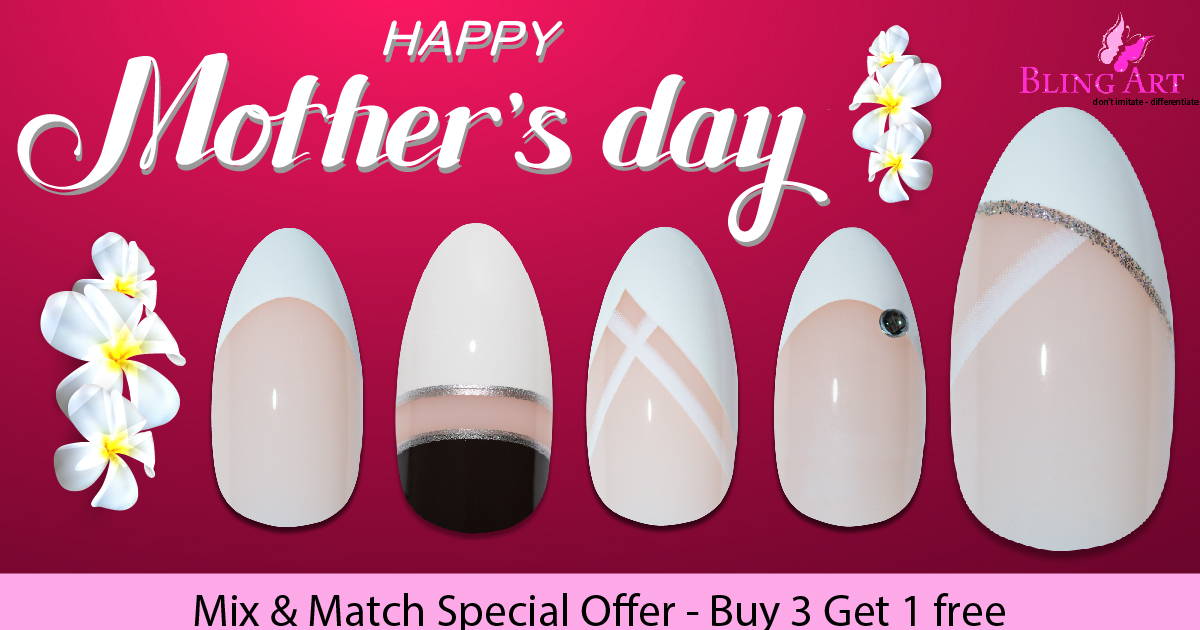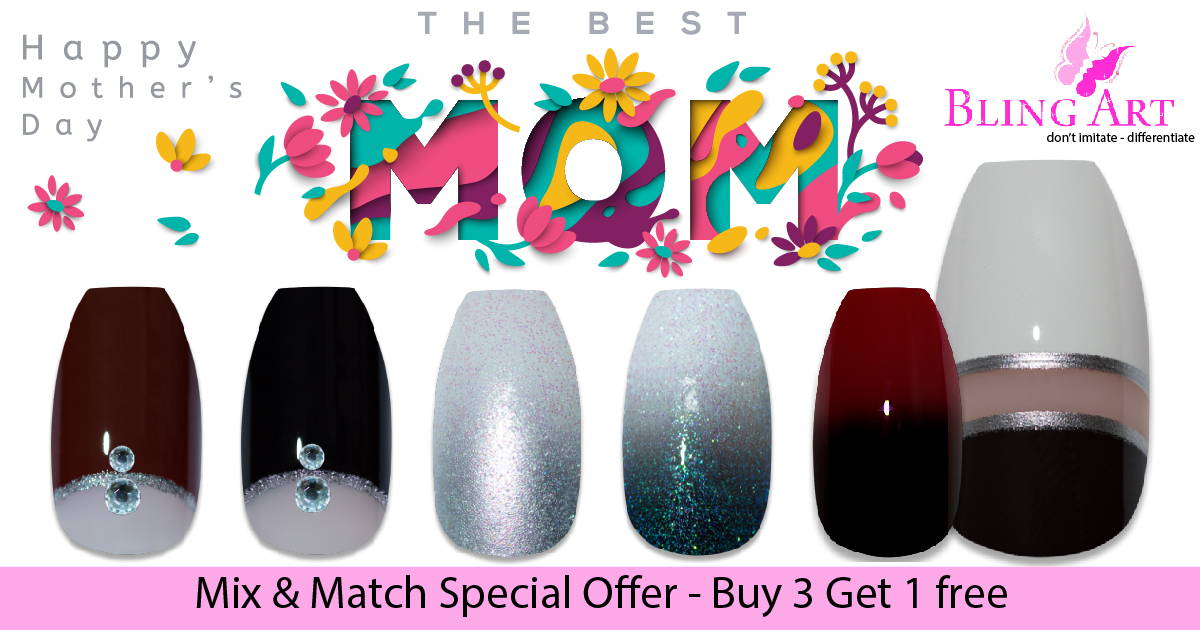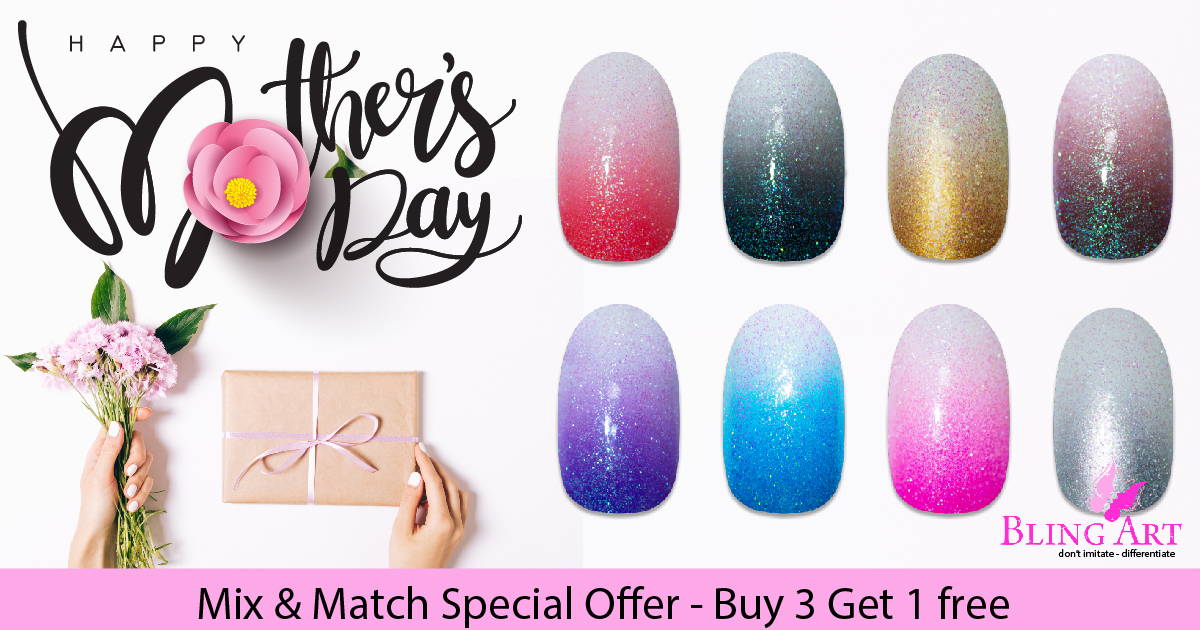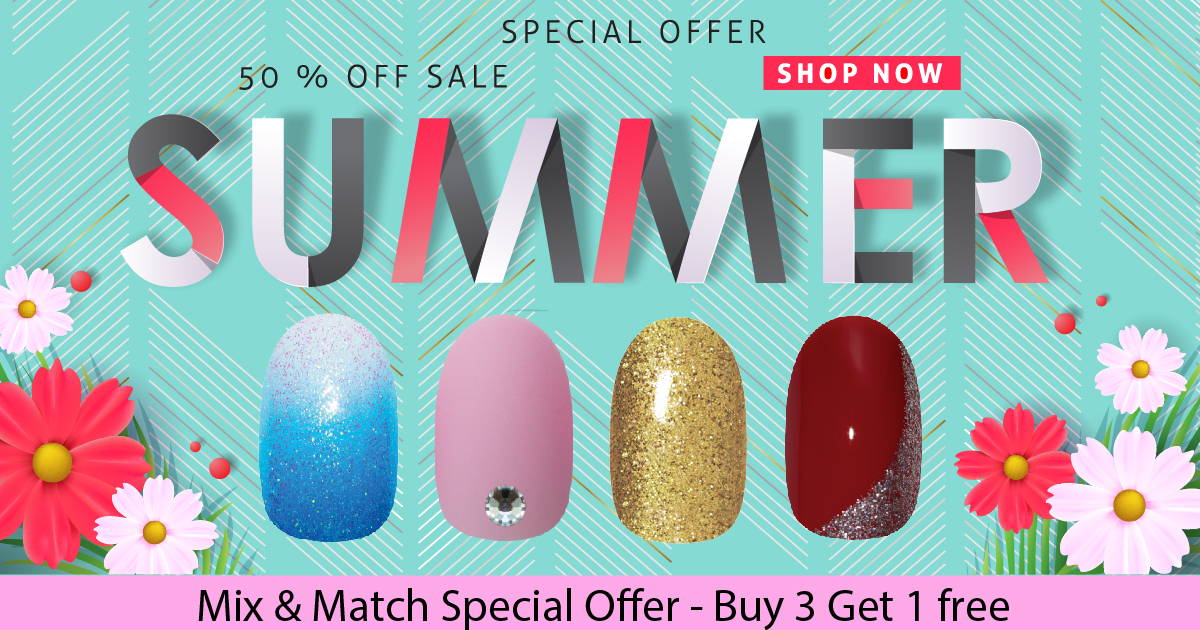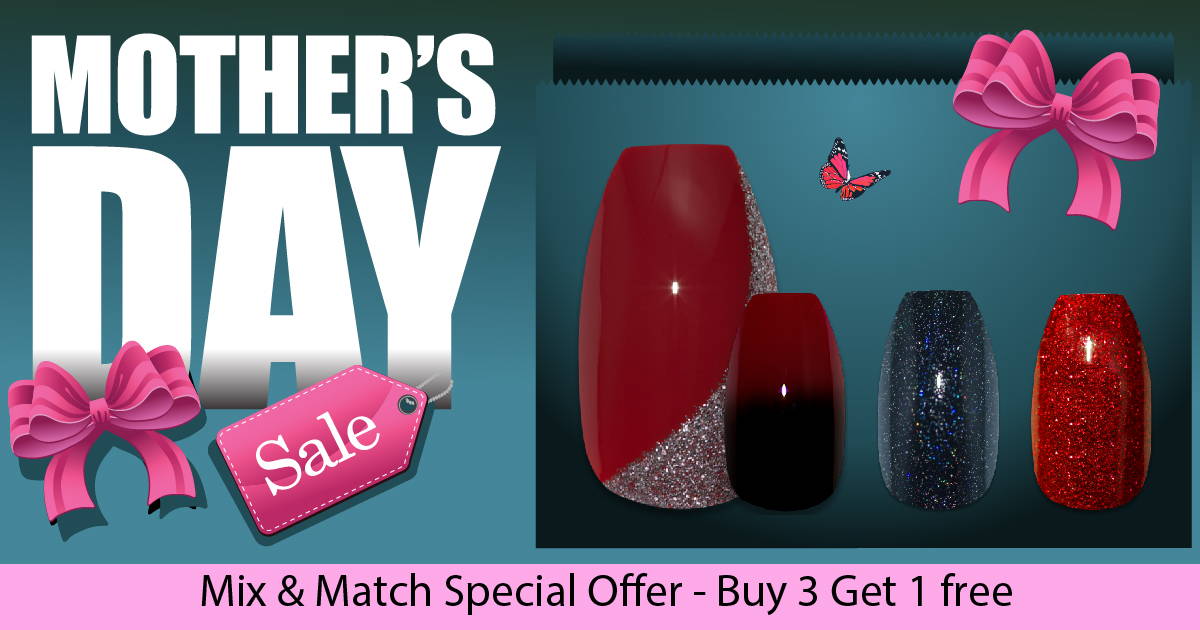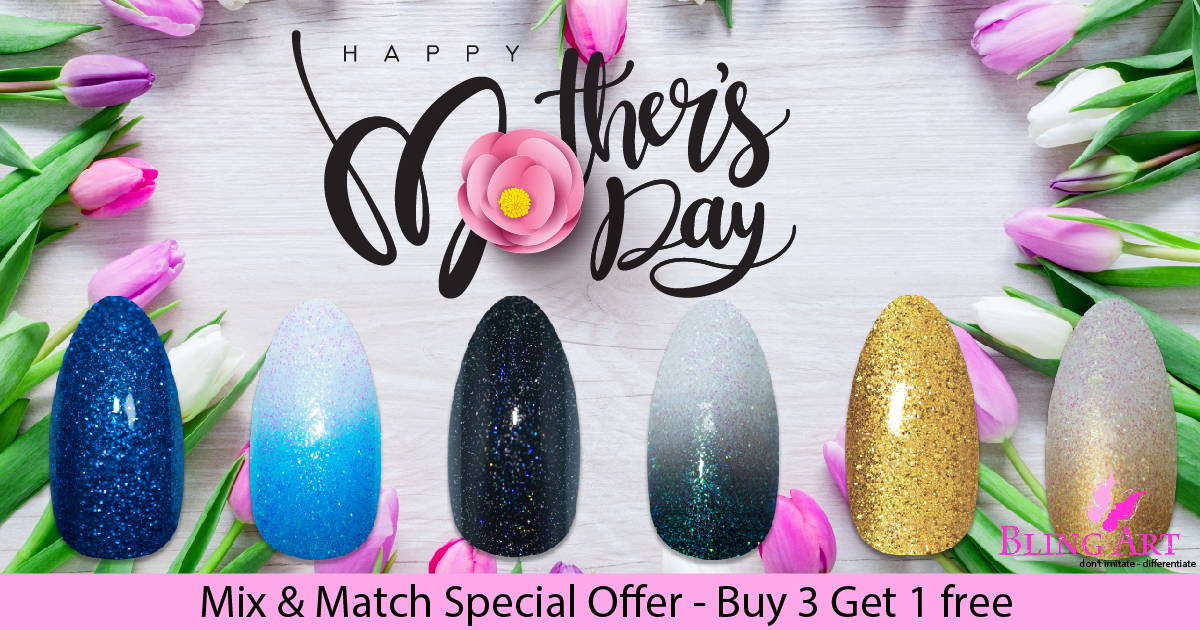 ---
Start your nail art journey today, create a collection
for a specific occasion or seasonal promotion.

---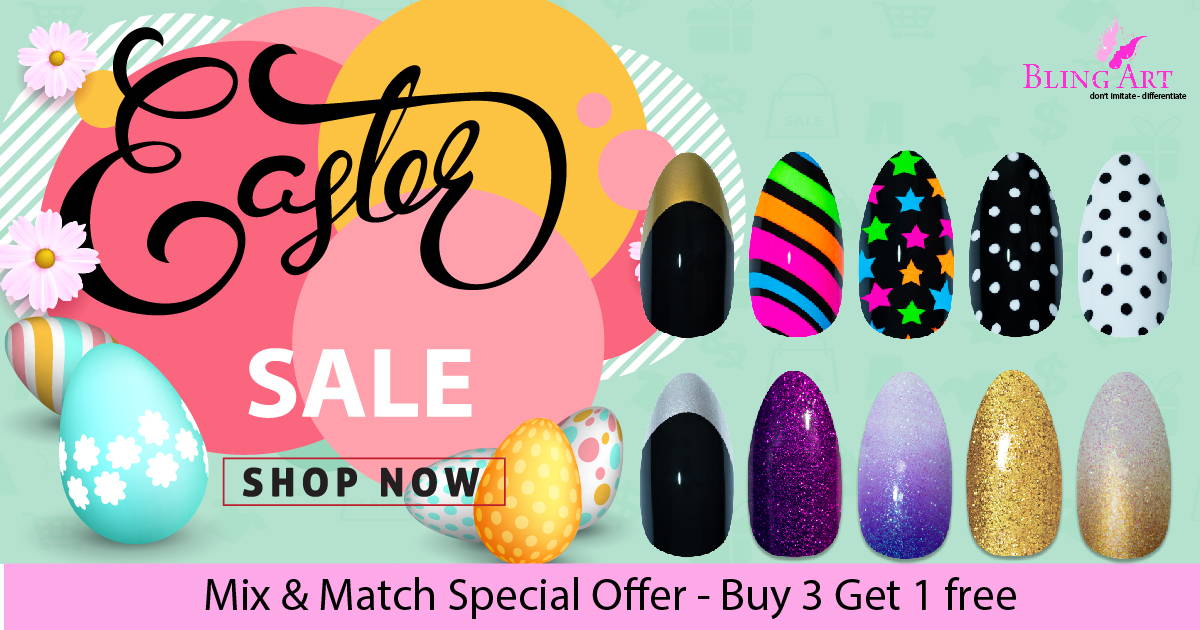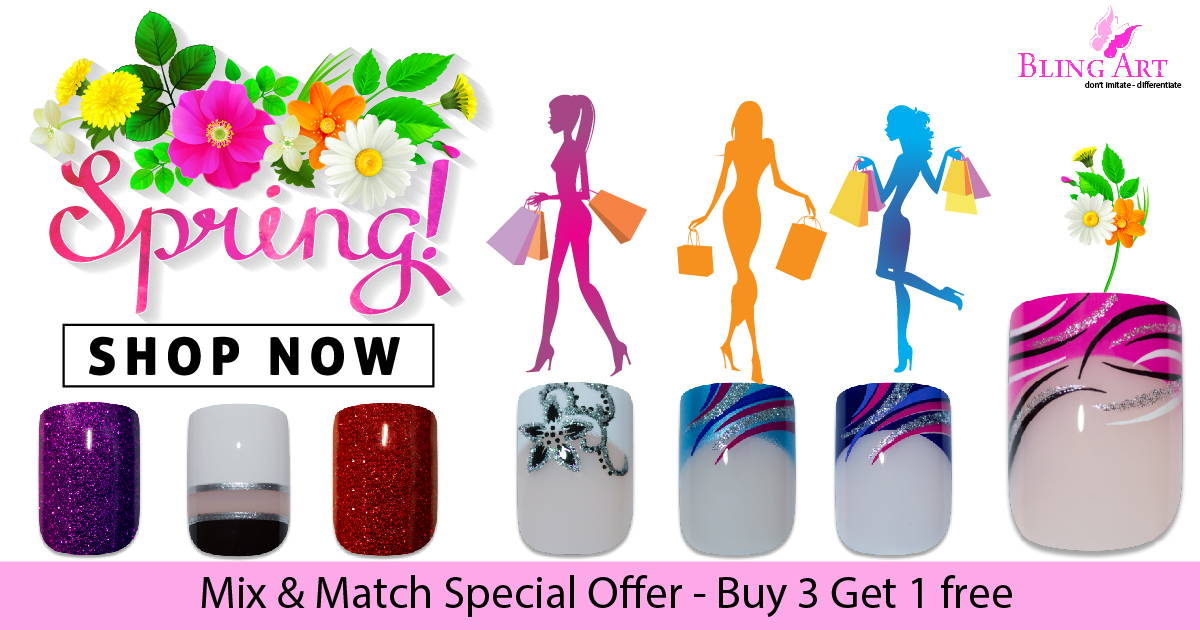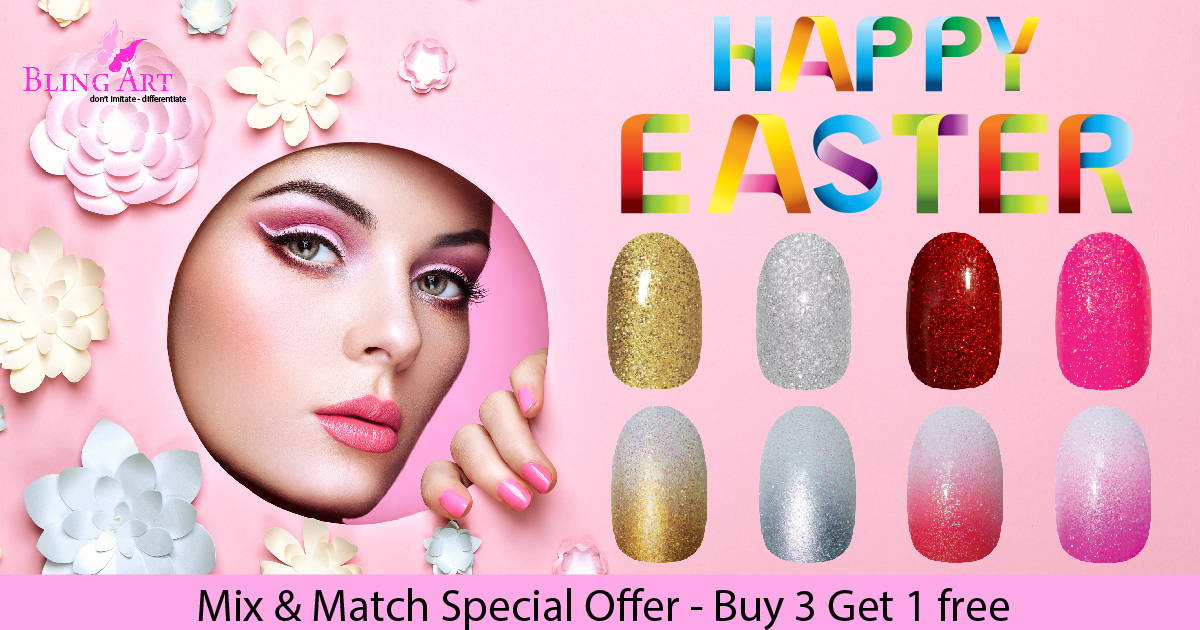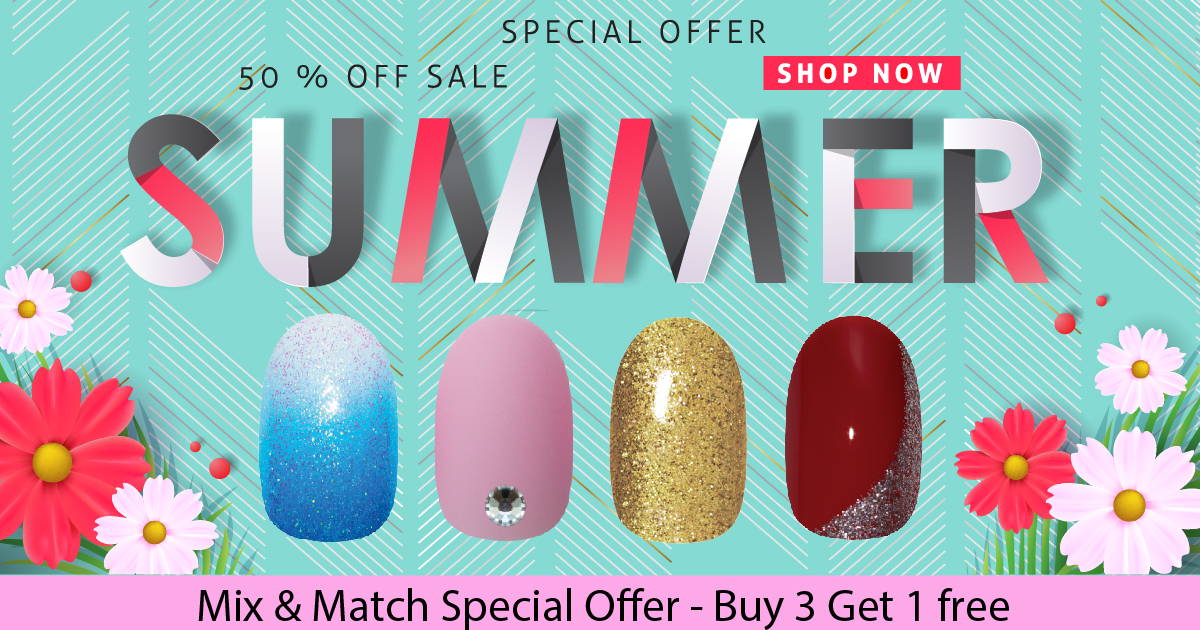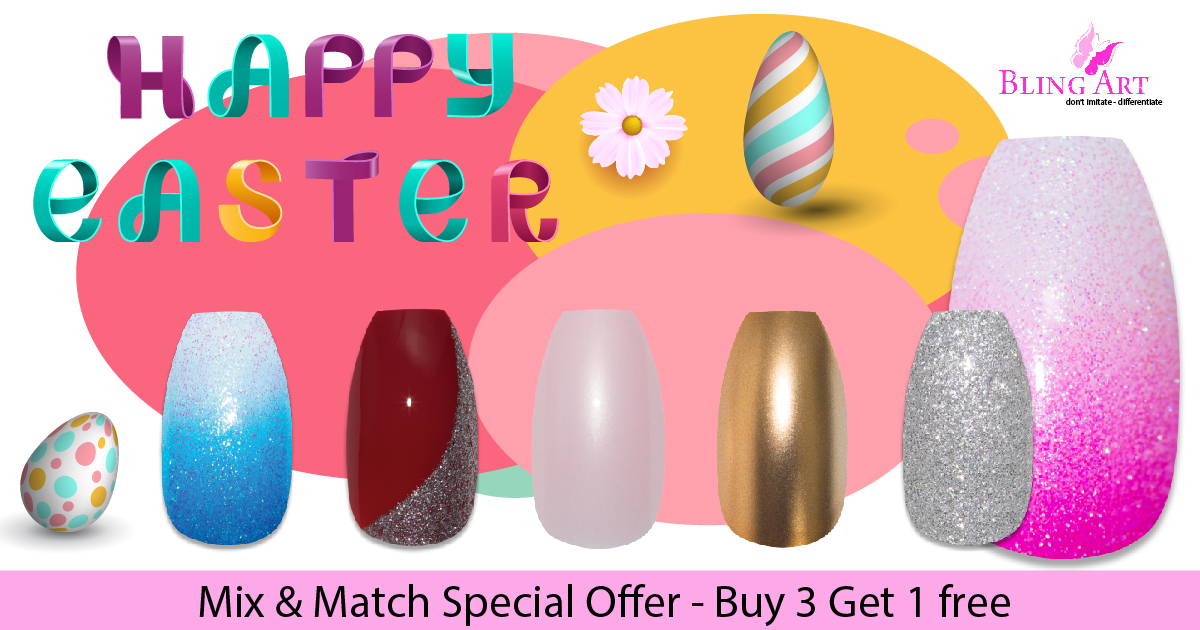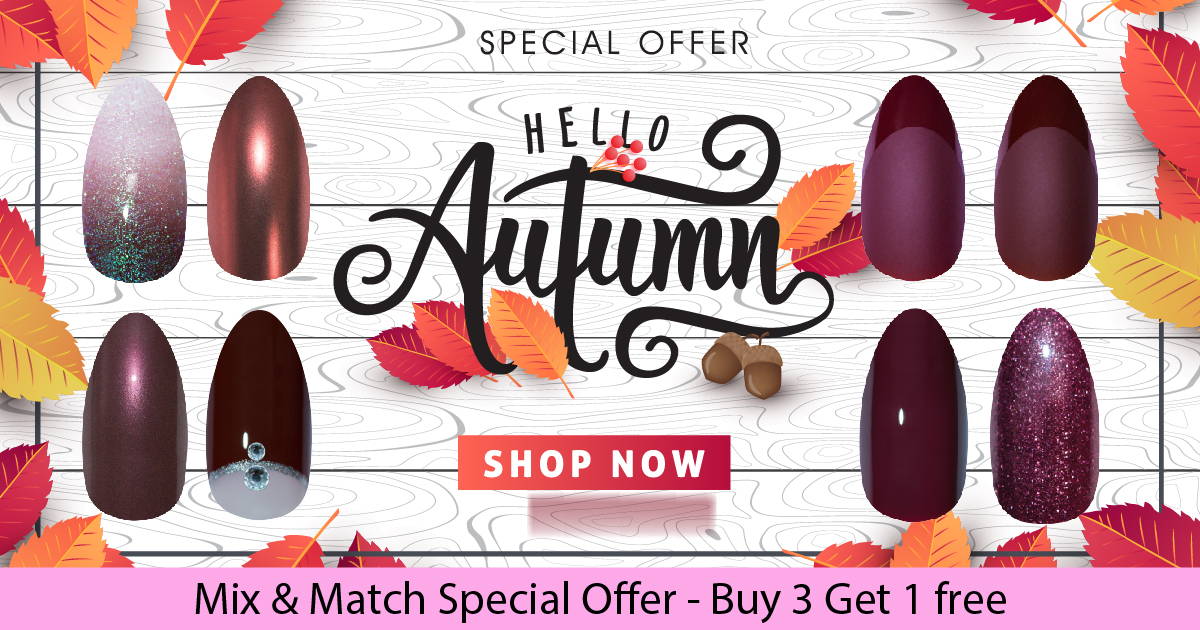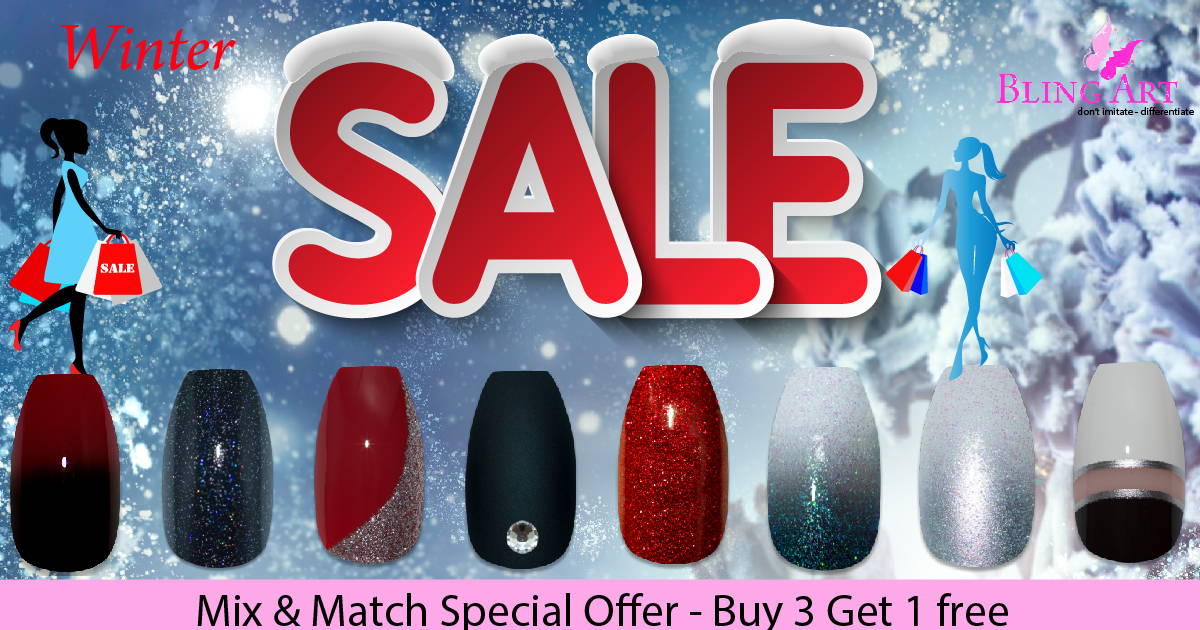 ---
We will manufacture your designs in co-branded bling art packaging.
---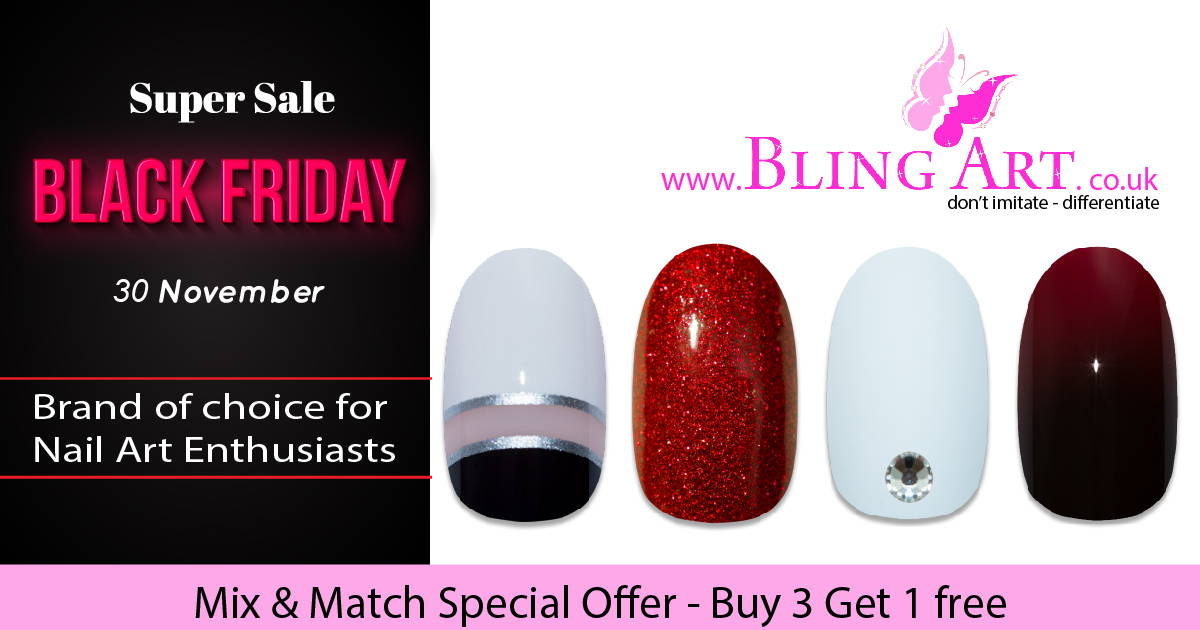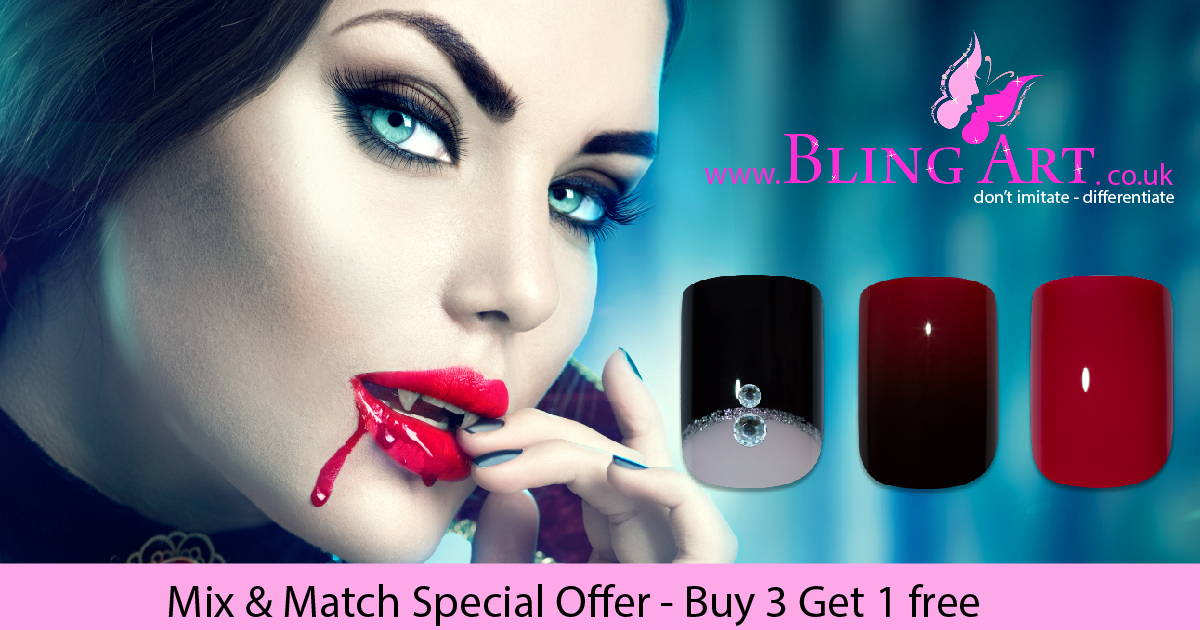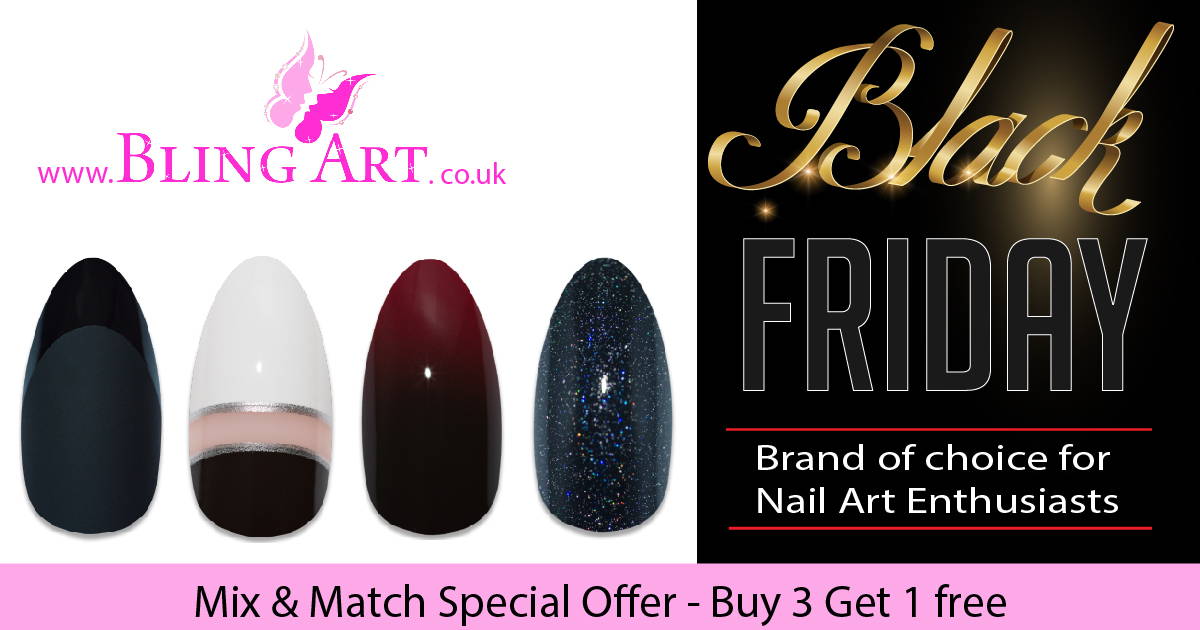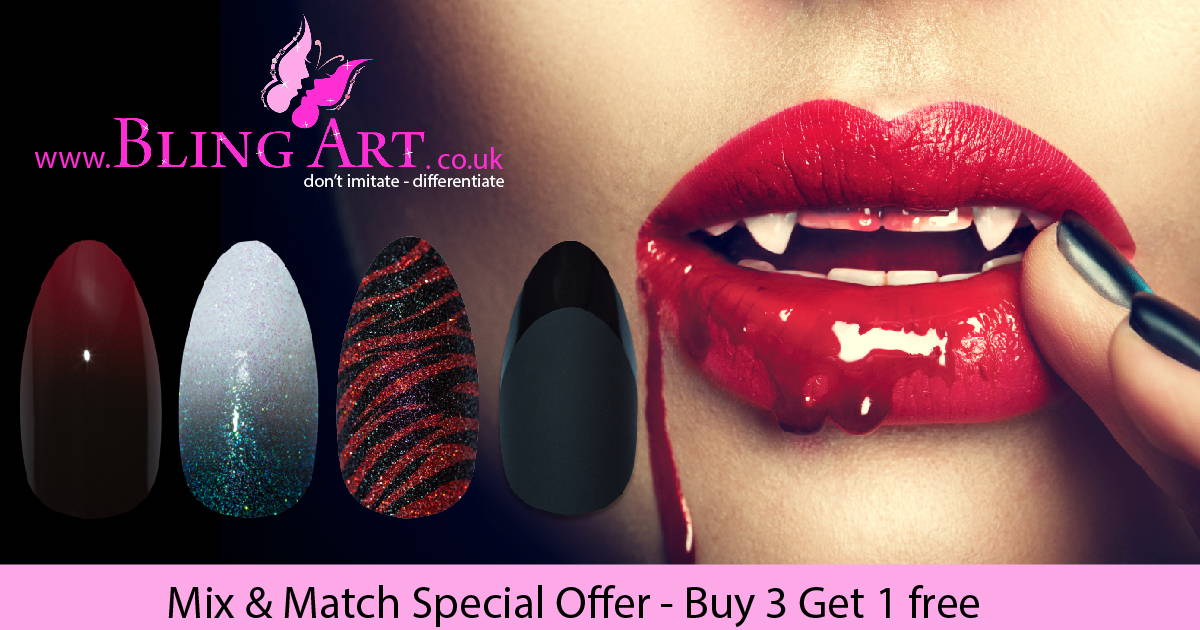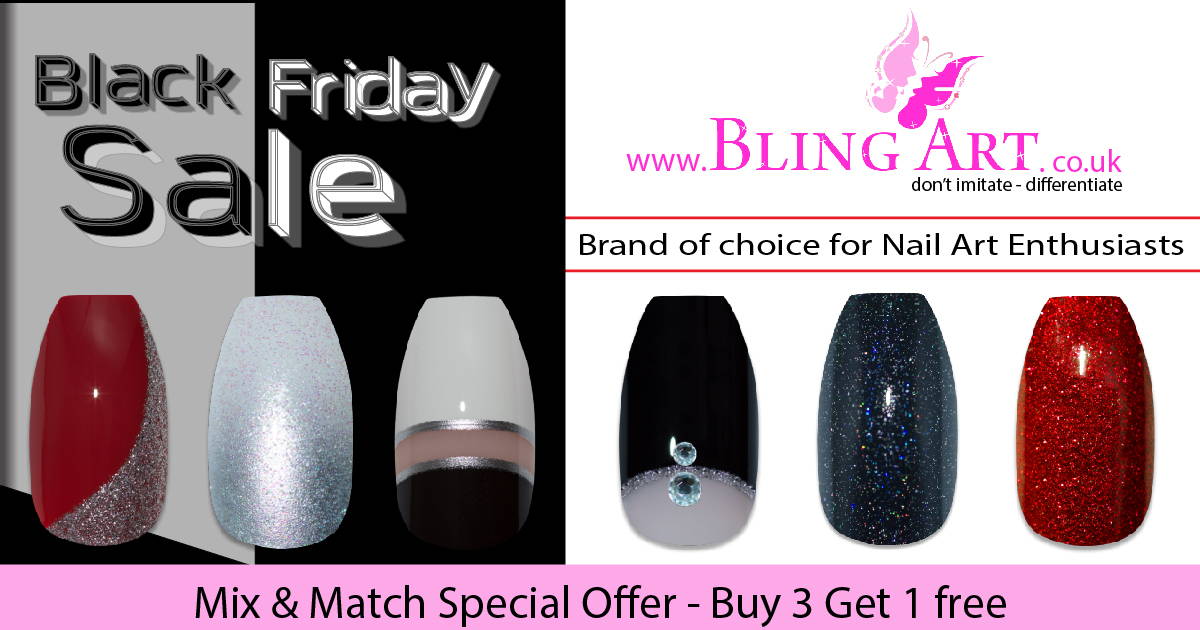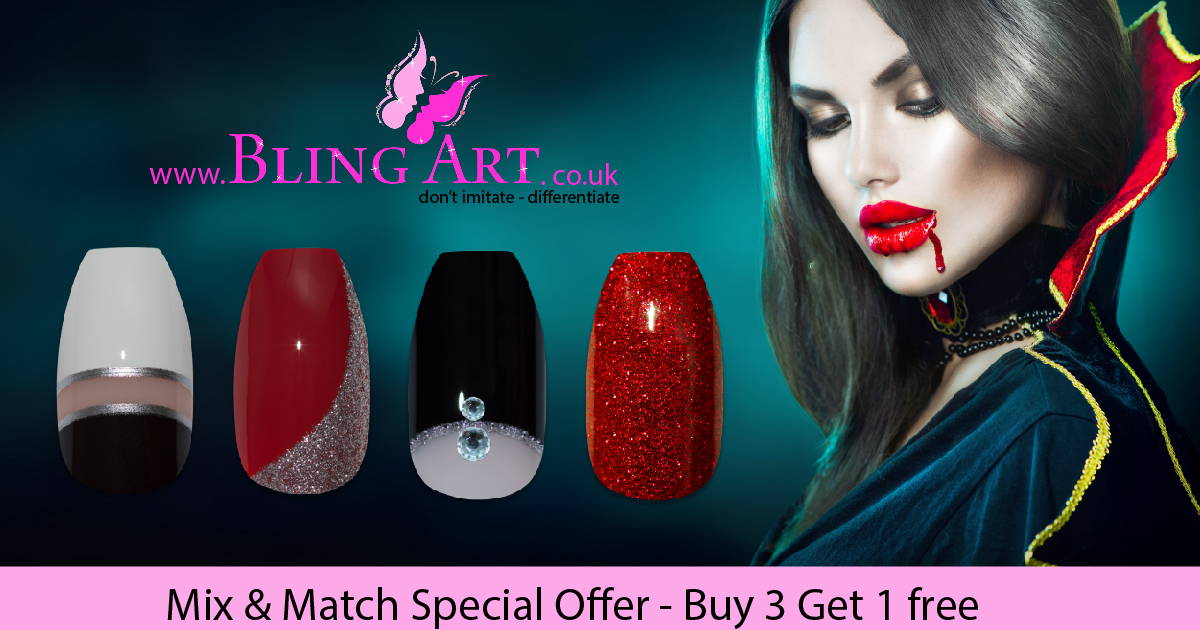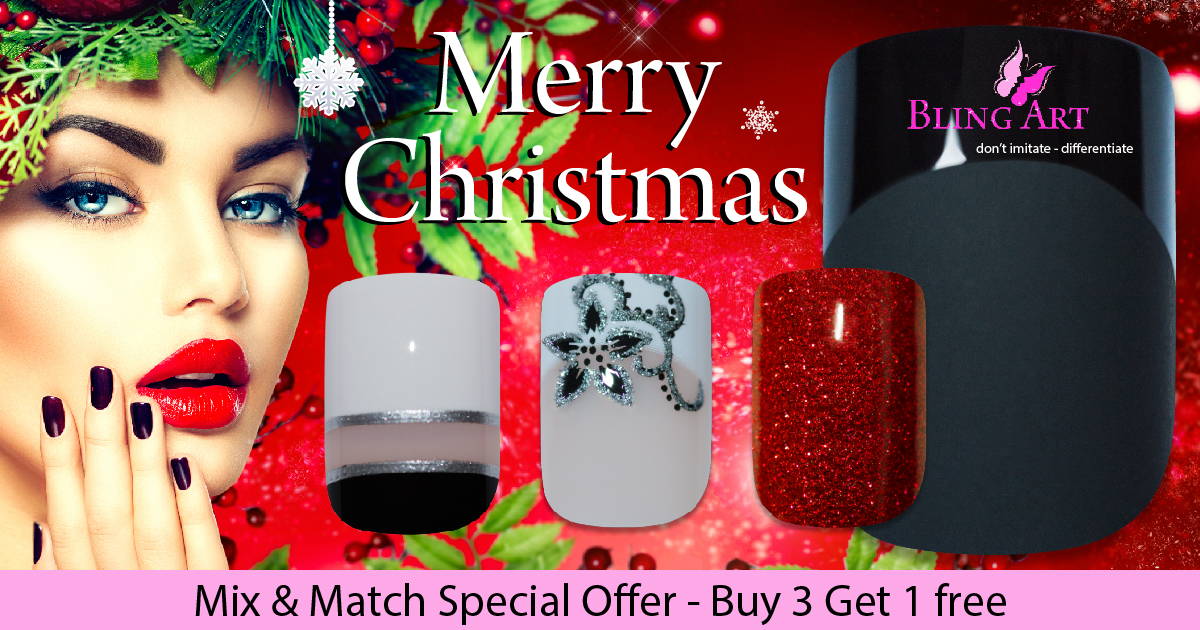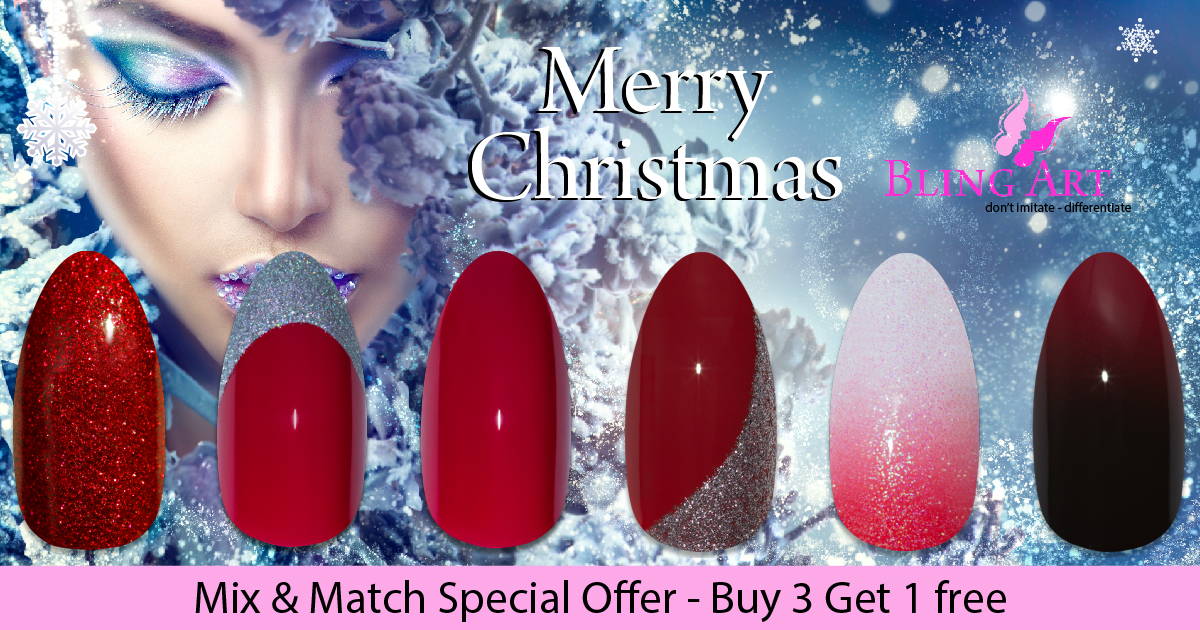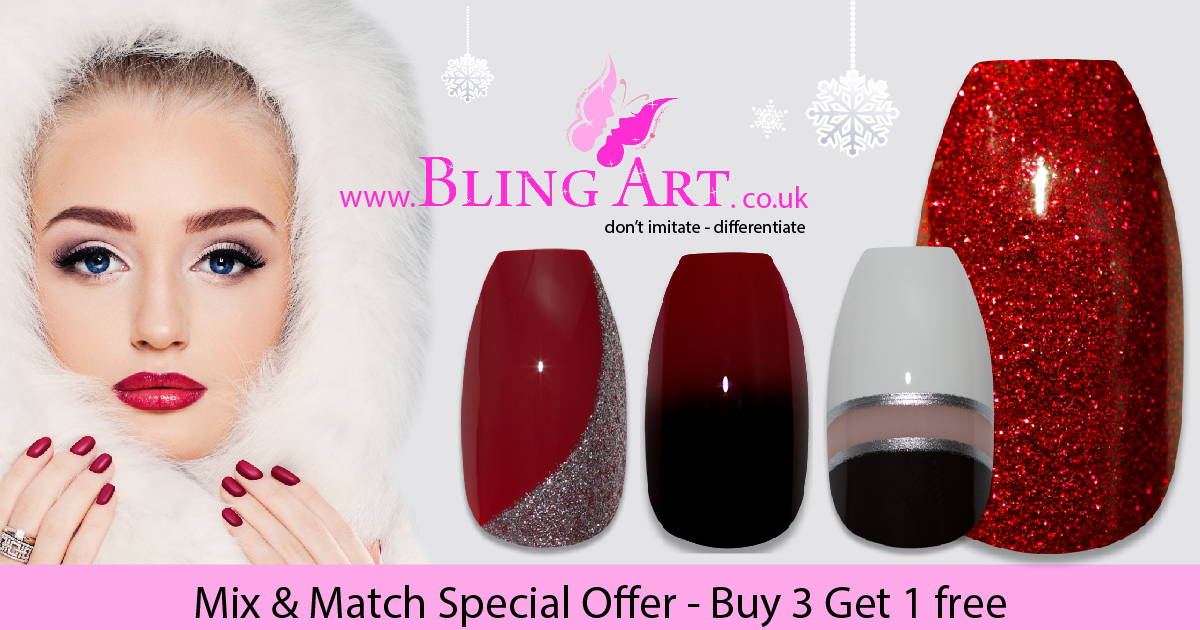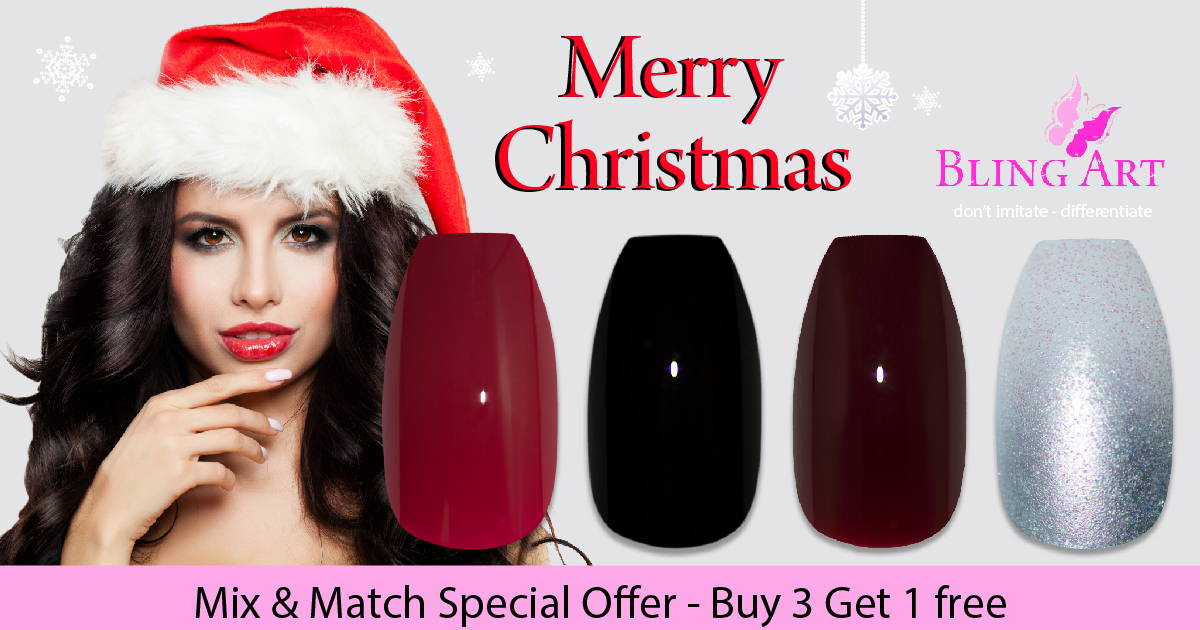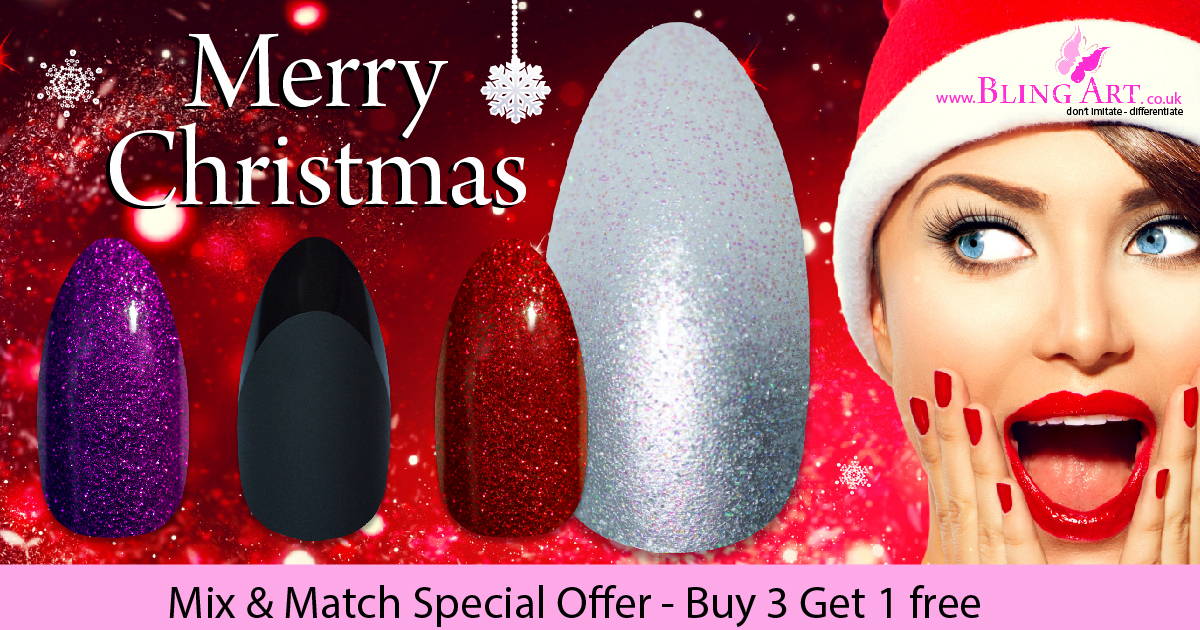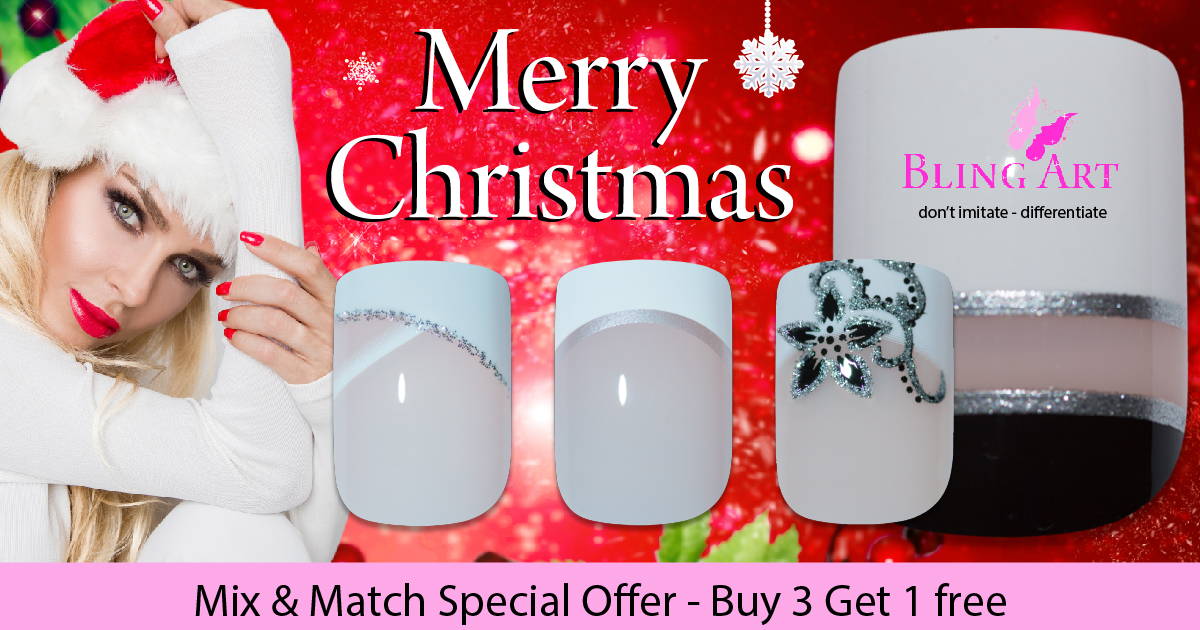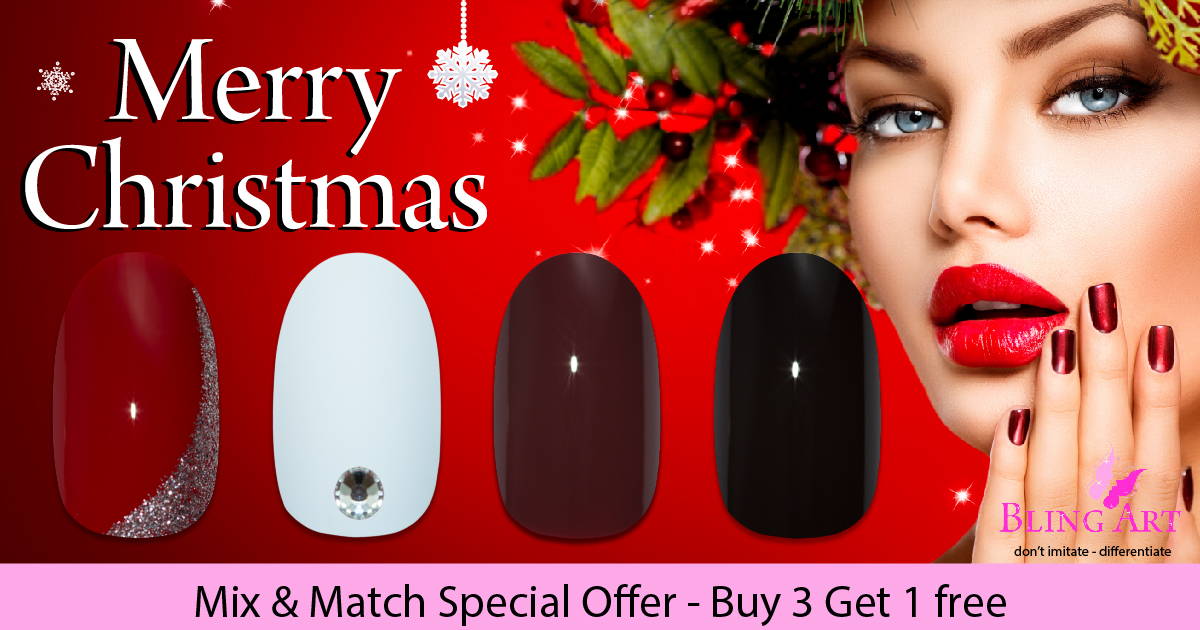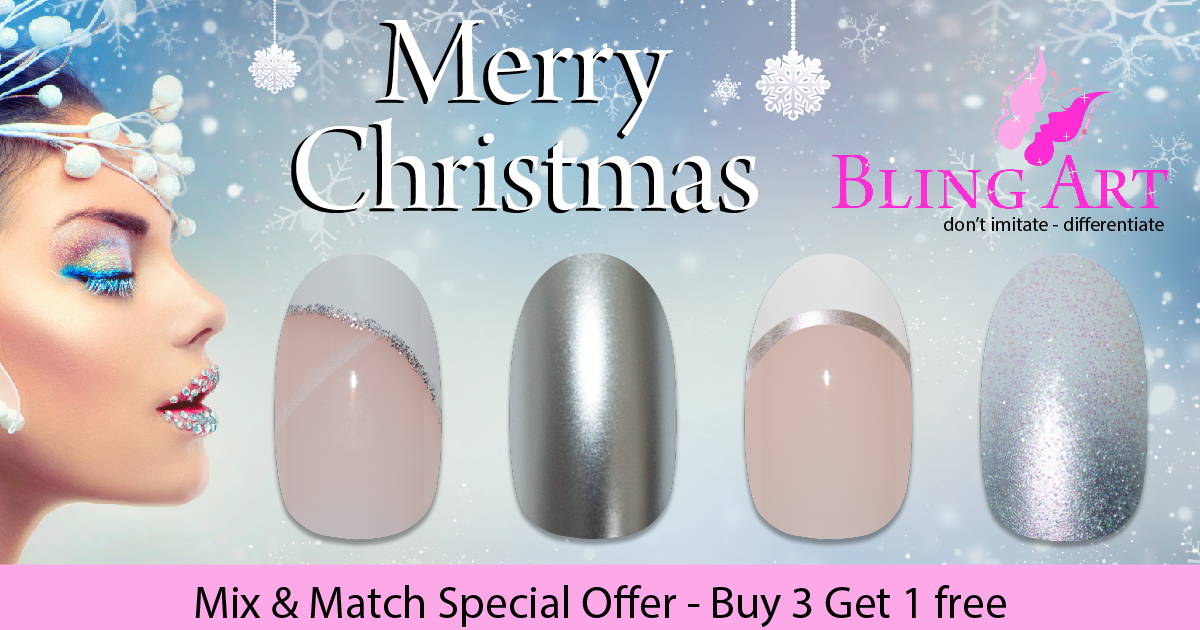 ---
We can help with imagery & support you with your promotions.
---
---
Sophia Aziz - "Nail Art is all about fun and Colour, its me time for us girls and women alike. Don't believe me? Go on Google images or Pinterest or Instagarm and see how many nails pics are uploaded everyday. It is universal, global, transcends language, and culture. We all know what we like, Bling Art Mix & Match allows us to now create salon quality nail art in minutes."
---
Ten quality finishes to choose from:
---

---
Mix & Match - Offer a selection.
---
Offering a larger selection of nails creates a nail art environment.
There are 4 main false nail shapes, why not stock them all in smaller quantities and scale the orders up when you have proven sales.
We are looking for partners who wish to expand their false nail offering with our 2019 collection.
---
Choice is everything : Give women the choice to apply salon quality false nails in the comfort of their own homes.
Offering a large selection, is a proven way to attract customers, our offering allows you to create
a vibrant nail art environment with minimum initial outlay.
We can accommodate smaller orders giving you the chance to scale up on proven sales.
---
---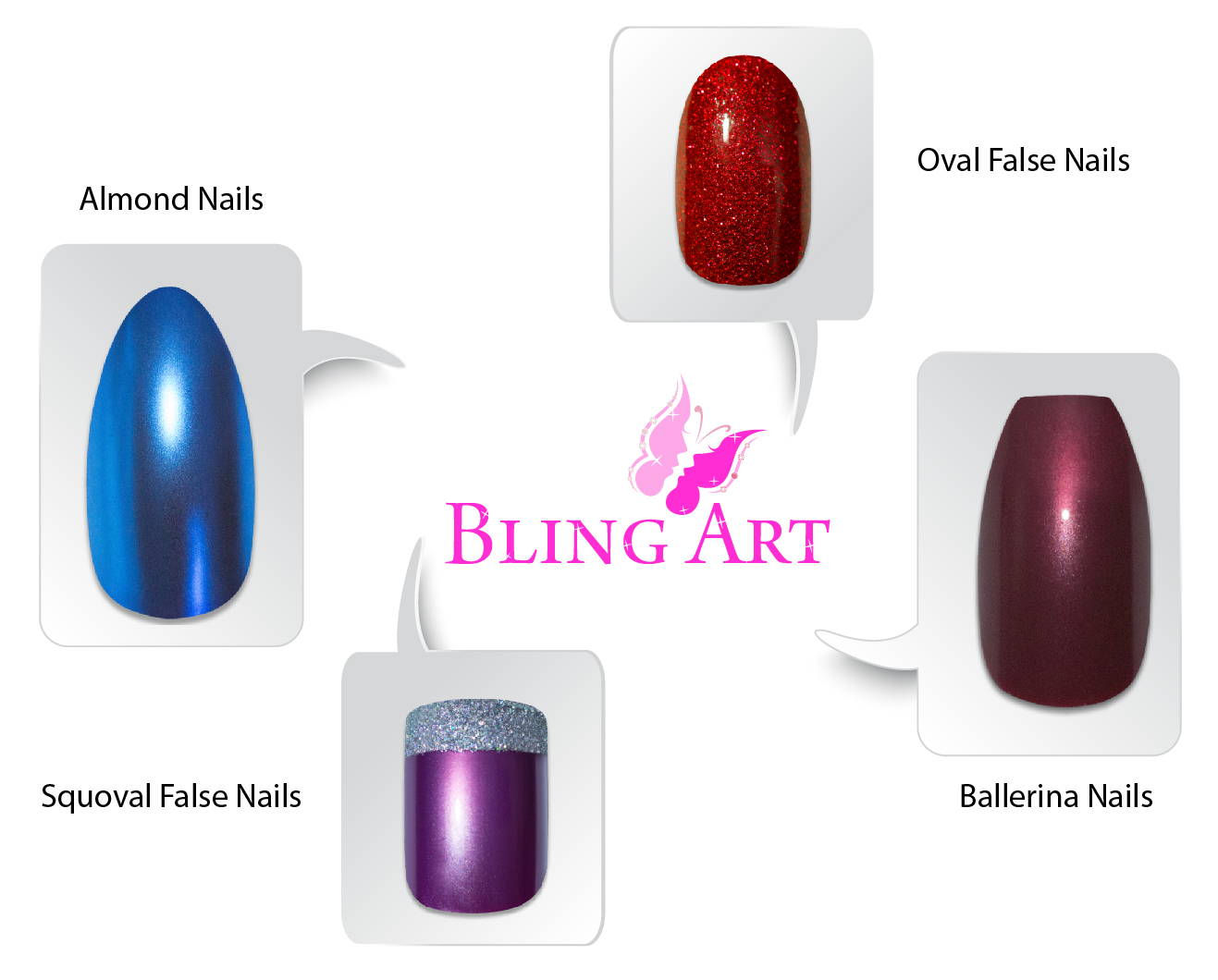 ---
Order all 4 Bling Art 2019/ 2020 Nail Collections.
---
Order a large selection in smaller quantities with a view to scaling up when you have sales data.

---
Our unique selling point is we are the only brand in the world where you can mix and match to create your own unique look.
---
---
Place a sample order by finish? Our false nails are available in 10 quality finishes, more than enough variation for even the most avid nail art enthusiast.
---
Bling Art Nails give women the choice to wear their favourite colours in different finishes thus creating their own unique look.

---
The finishes we offer are made to a standard that even the best nail art technicians would struggle to repeat consistently every time.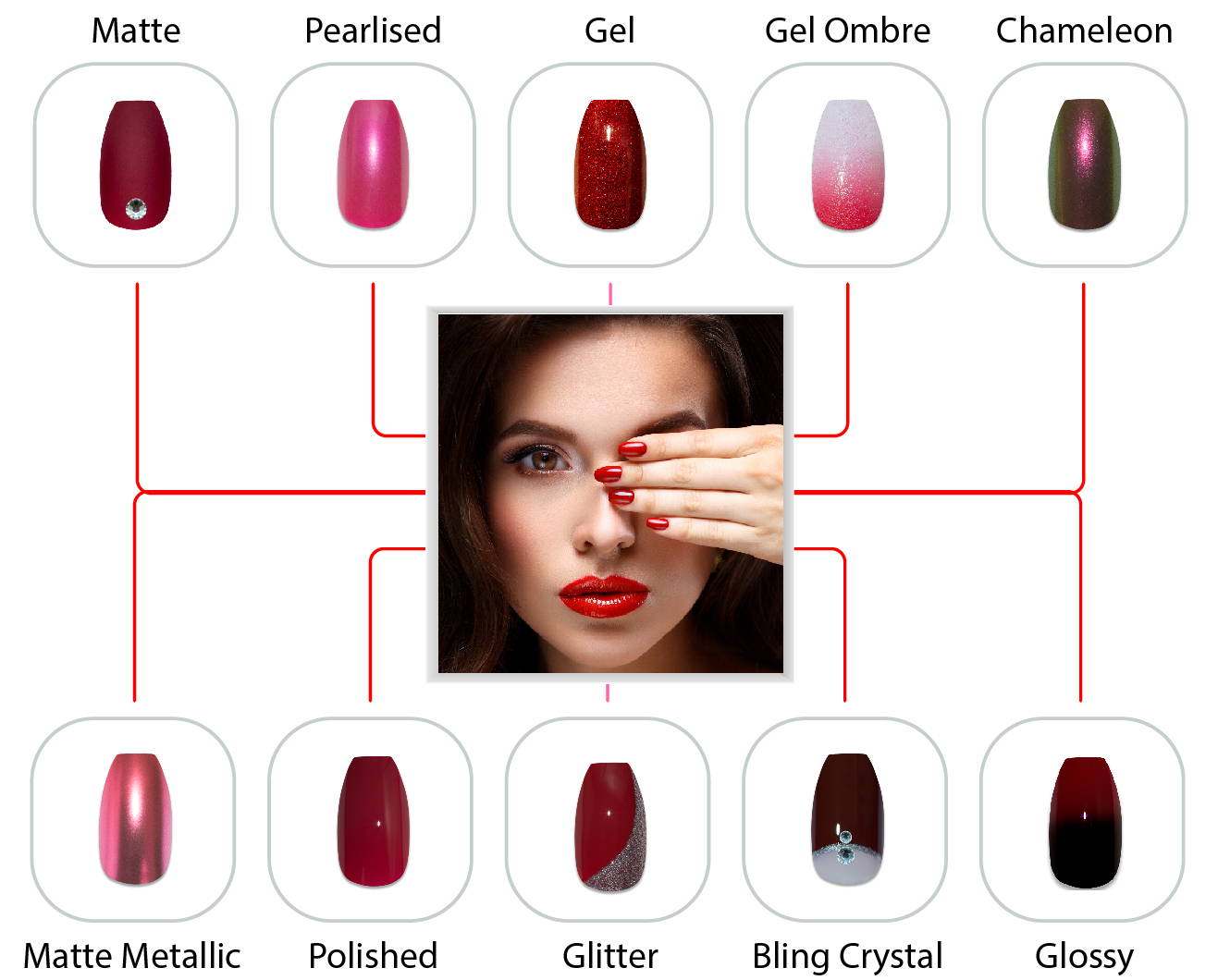 ---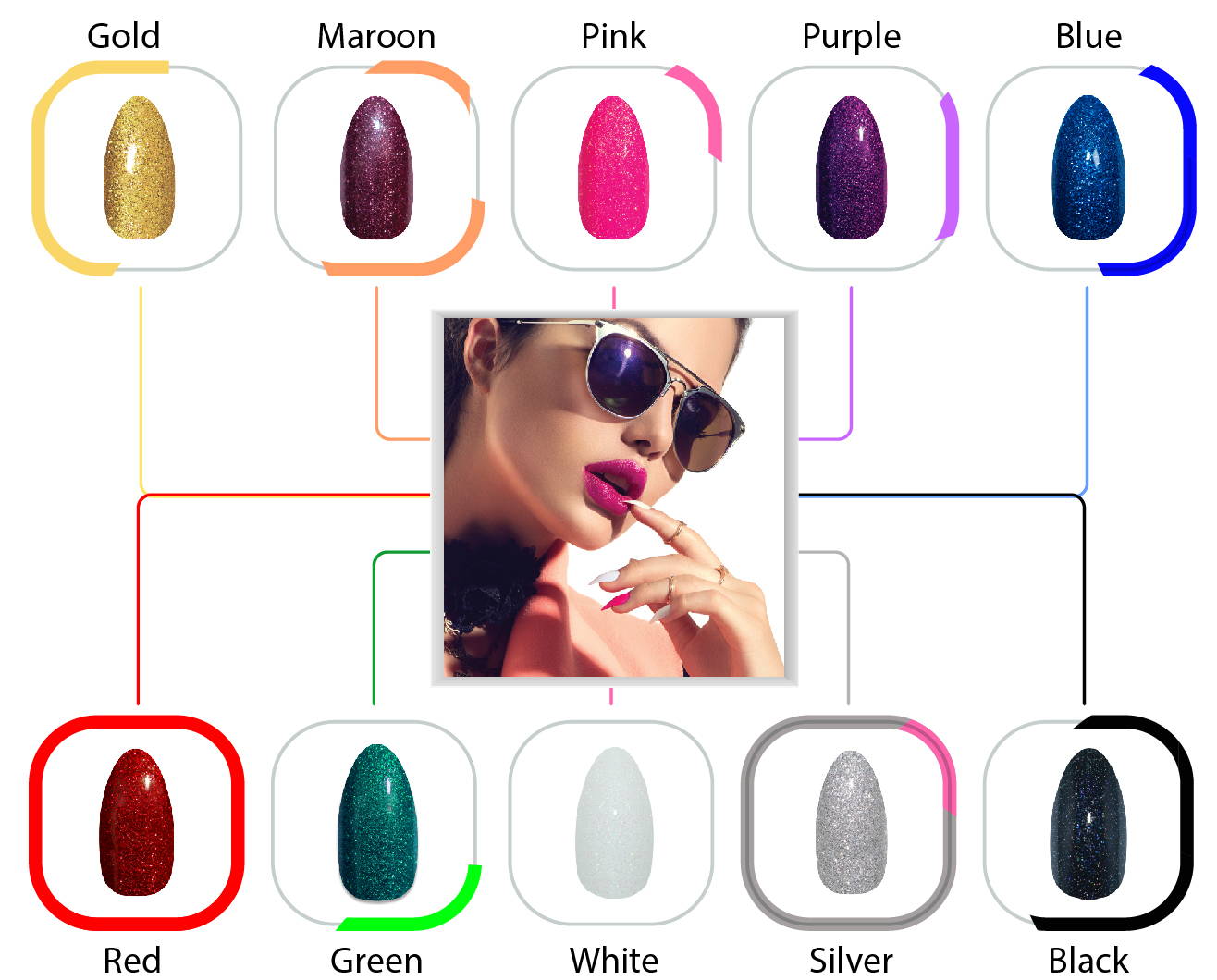 ---
We have all the colours of the rainbow and more; with 12 colour options, our customers are left spoilt for choice.
---
Colour is everything; we have white, black, brown, beige, maroon, red, purple, pink, and silver with some in either two tone colours or other combinations.

---
Our nails have been designed to encourage Mix and Match, thereby creating an atmosphere for women to buy more than one nail set.
---
---
Our Nails are neatly packaged in an ergonomically efficient box that has a hole punched shape at the top. This is perfect for a hanging display thereby saving valuable retail space.
---
We have added a different coloured streak to differentiate the nail shapes eg: silver for squoval, pink for oval, gold for ballerina and white for almond.

---
Each nail set box measures 7cm x 14 cm x 1.5cm and contains 24 nails (in 12 sizes), 2g stick of glue, a mini nail file and a cuticle stick. Weight per nail set is 30g.
---
We pack 10 nail sets in to 1 white box and can get 25 white boxes into a large brown box. Brown Box weighs 9kg.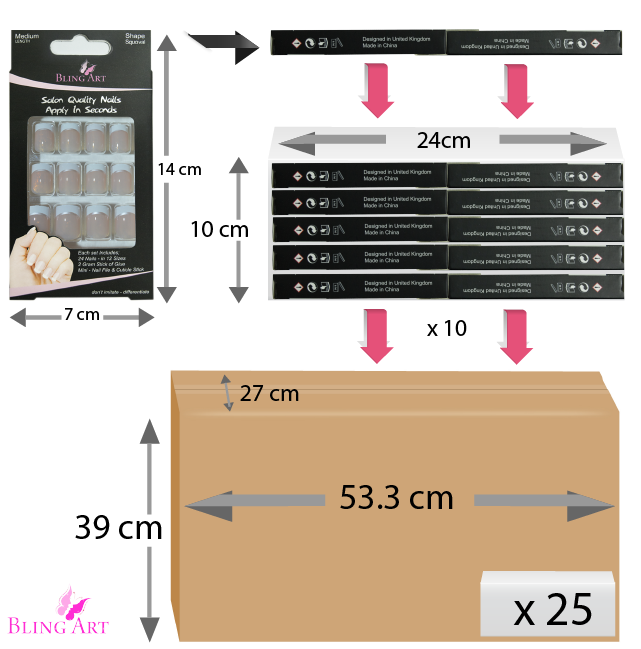 All sizes and dimensions are available on request.

---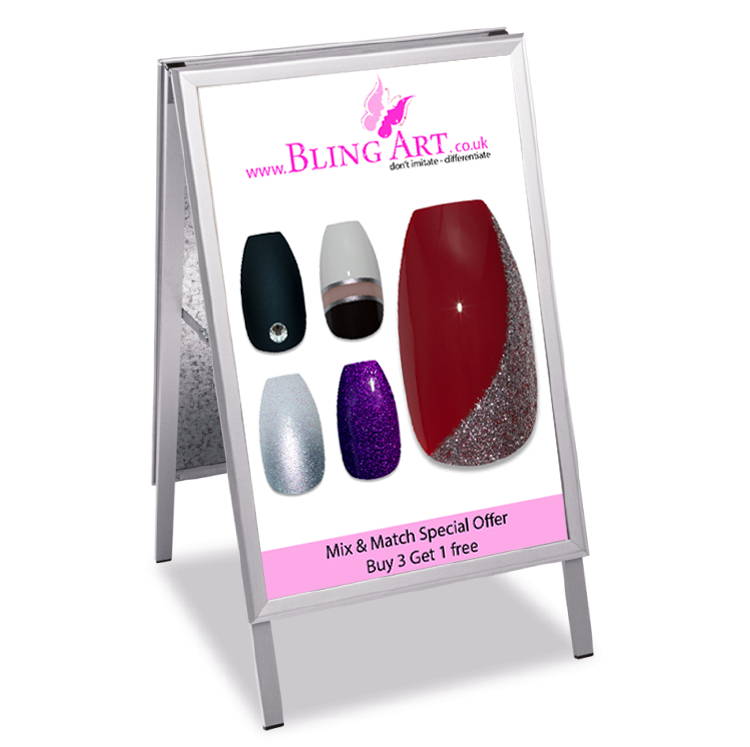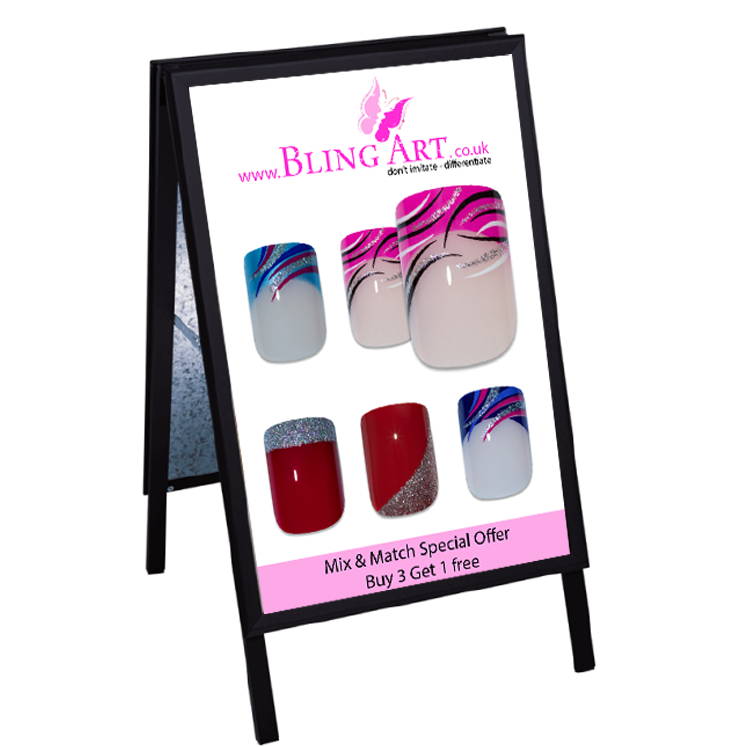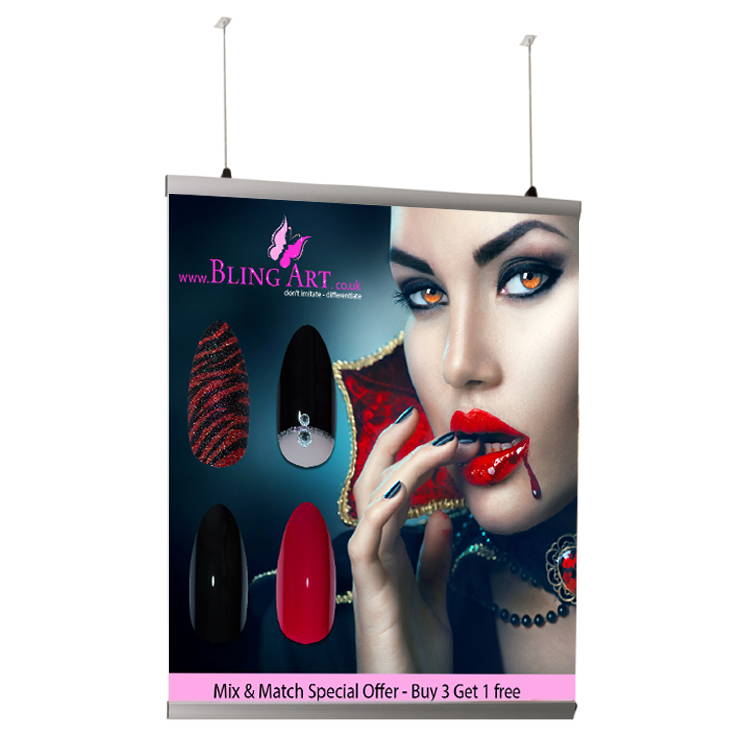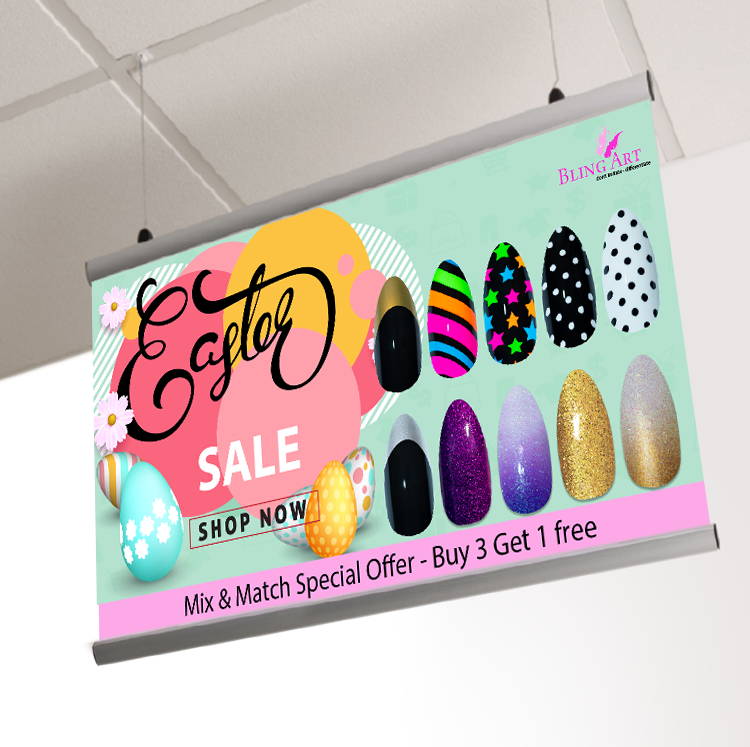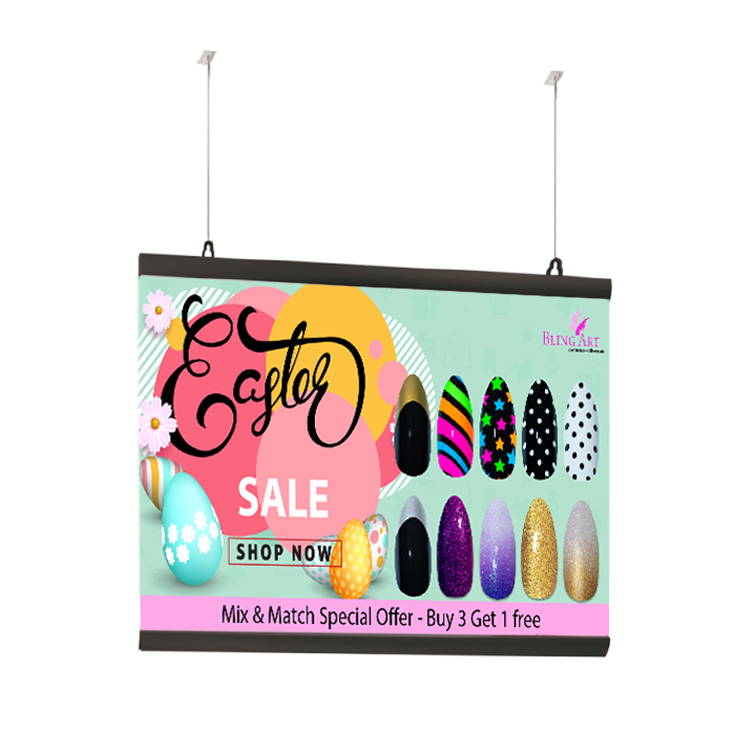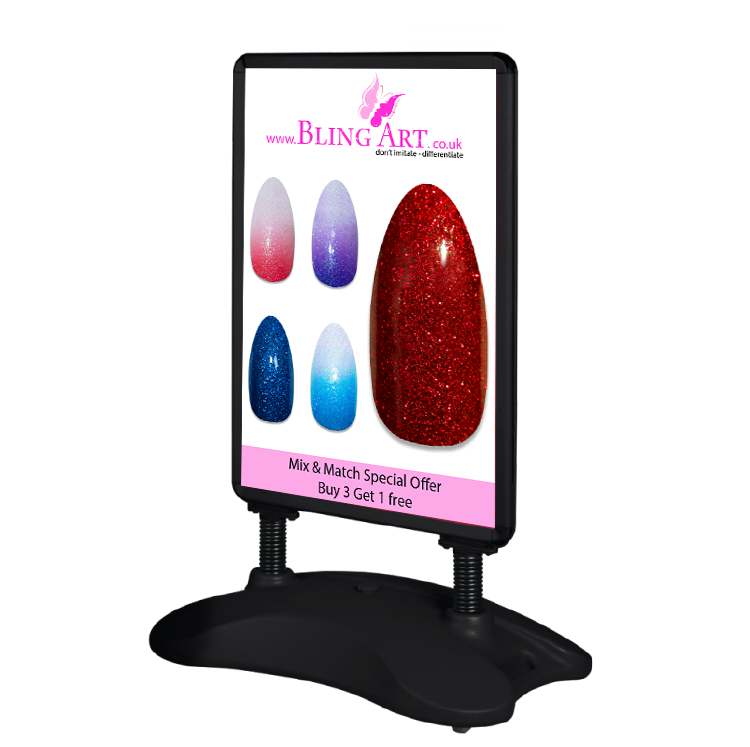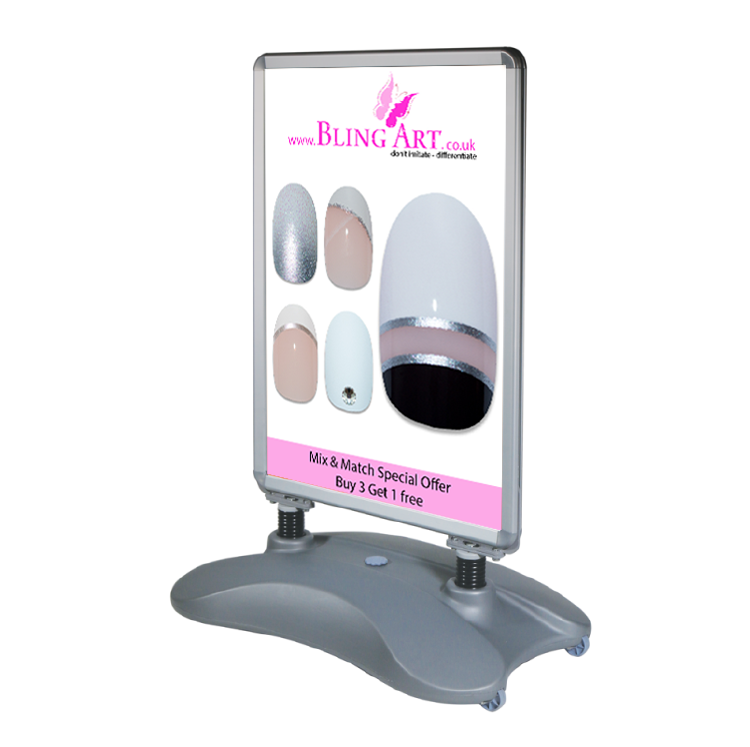 ---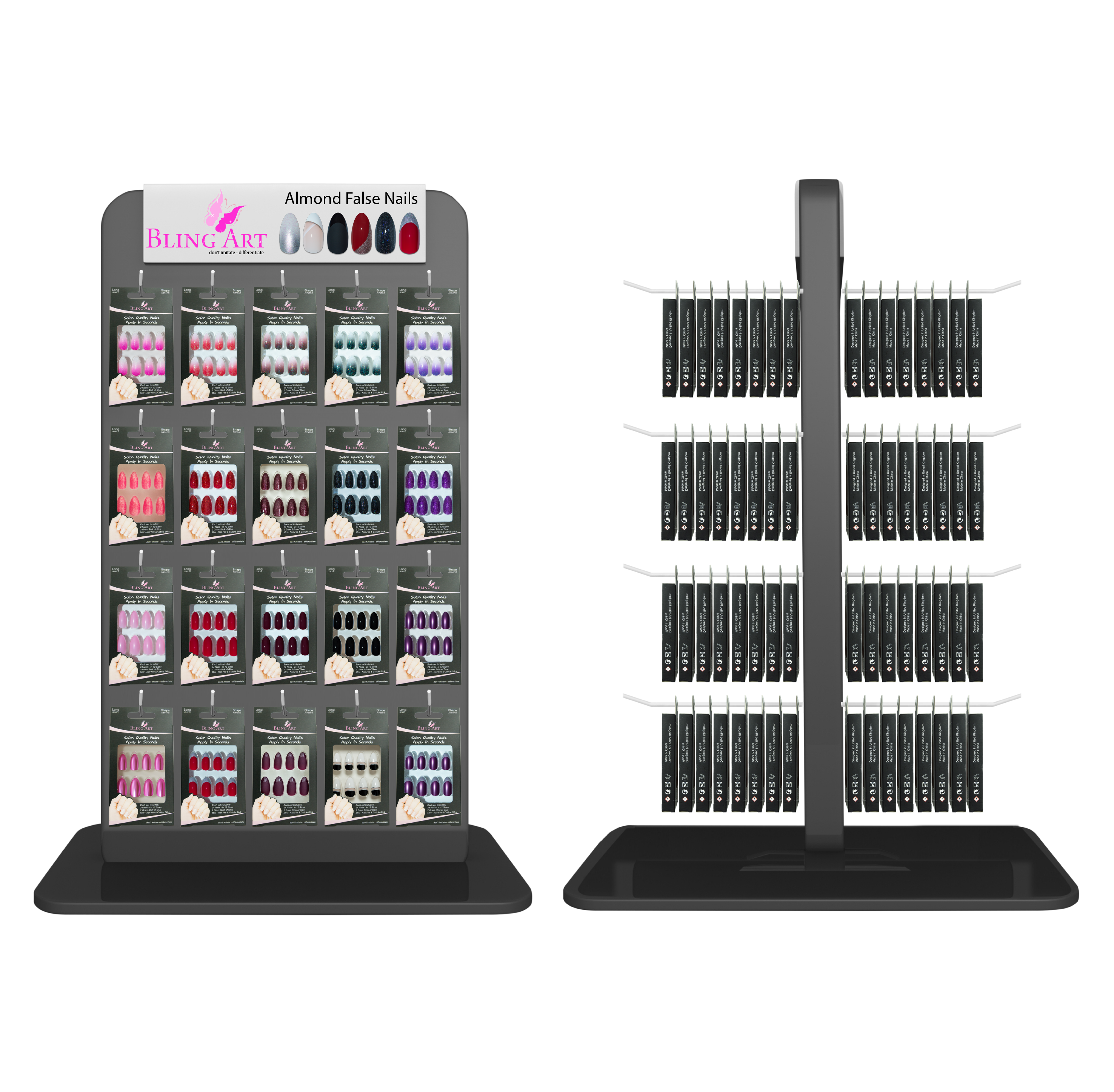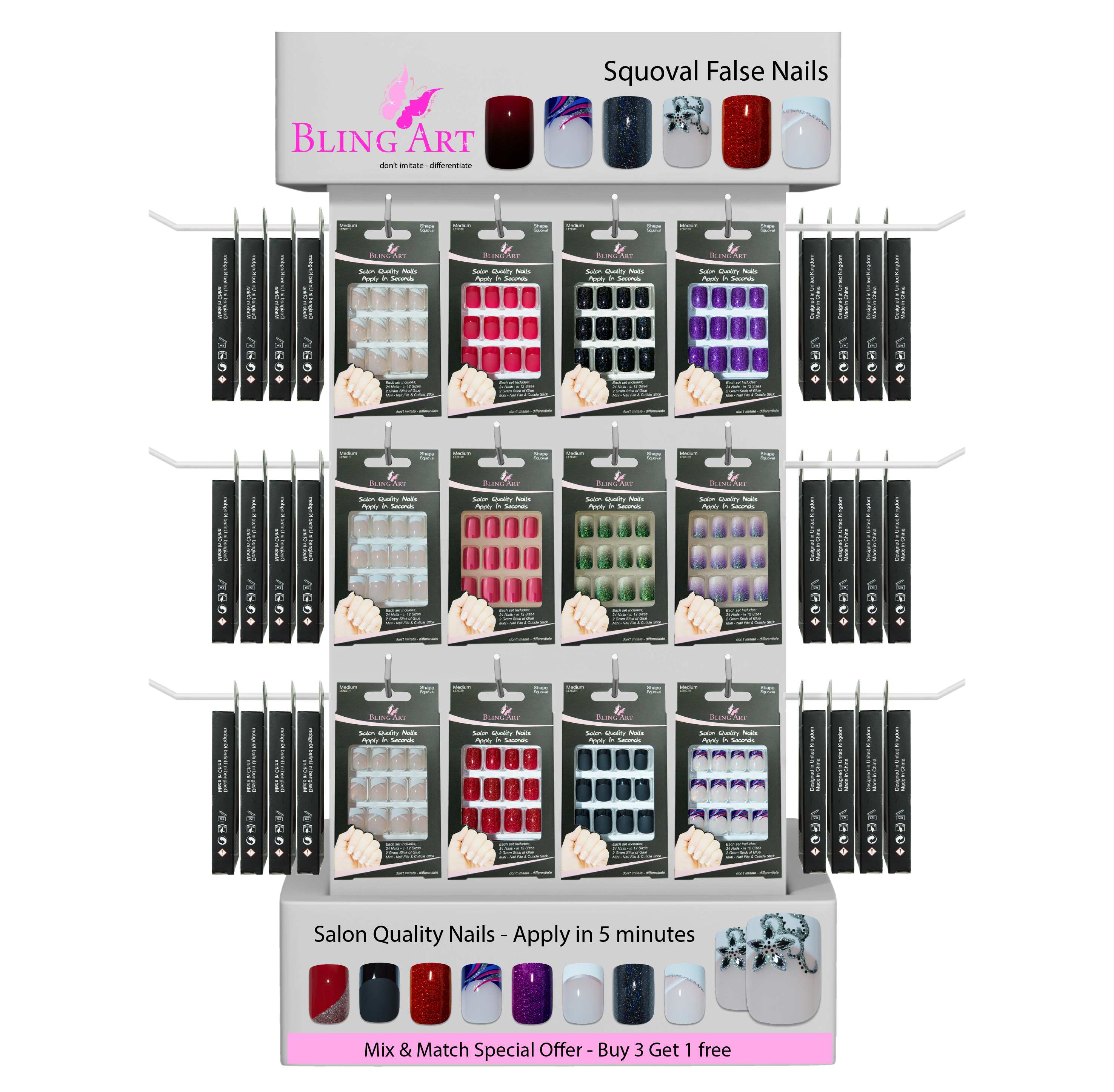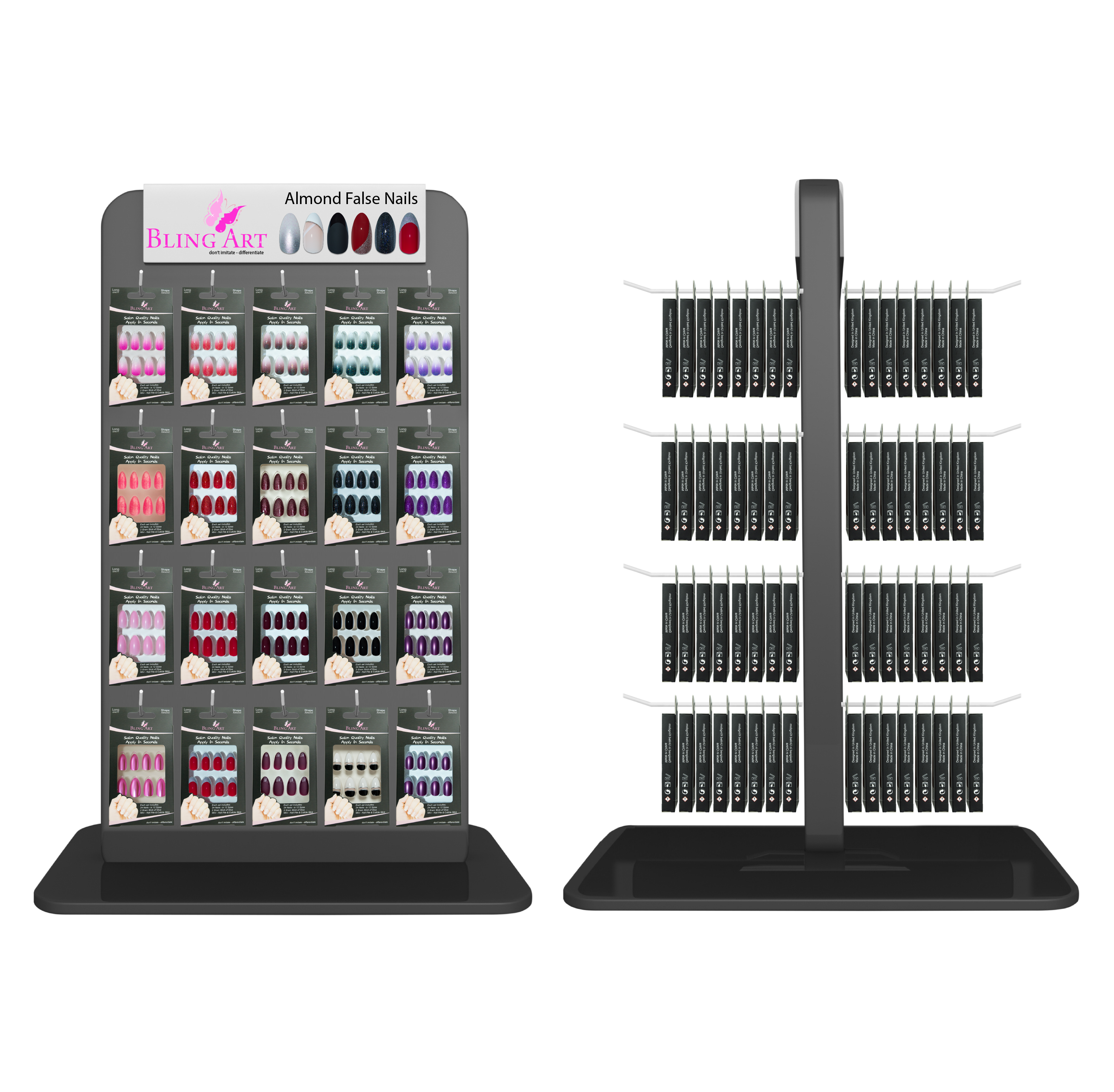 ---
As can be seen, our nail sets will fit on most existing displays.
---
Our packaging on a stand looks very engaging without the need for bespoke stands.
---
If you have a particular requirement please get in touch, we will make every effort to accommodate.
---
---
We will gladly supply you with google friendly search engine optimised product feeds to help you with your online listings.
---
We have an extensive gallery which we share, quality content and regular updates keeps your listing active.

---
We are the online nail experts so you don't have to be, we are looking for partners who want a brand that is pro-active online and supports them by providing fresh content.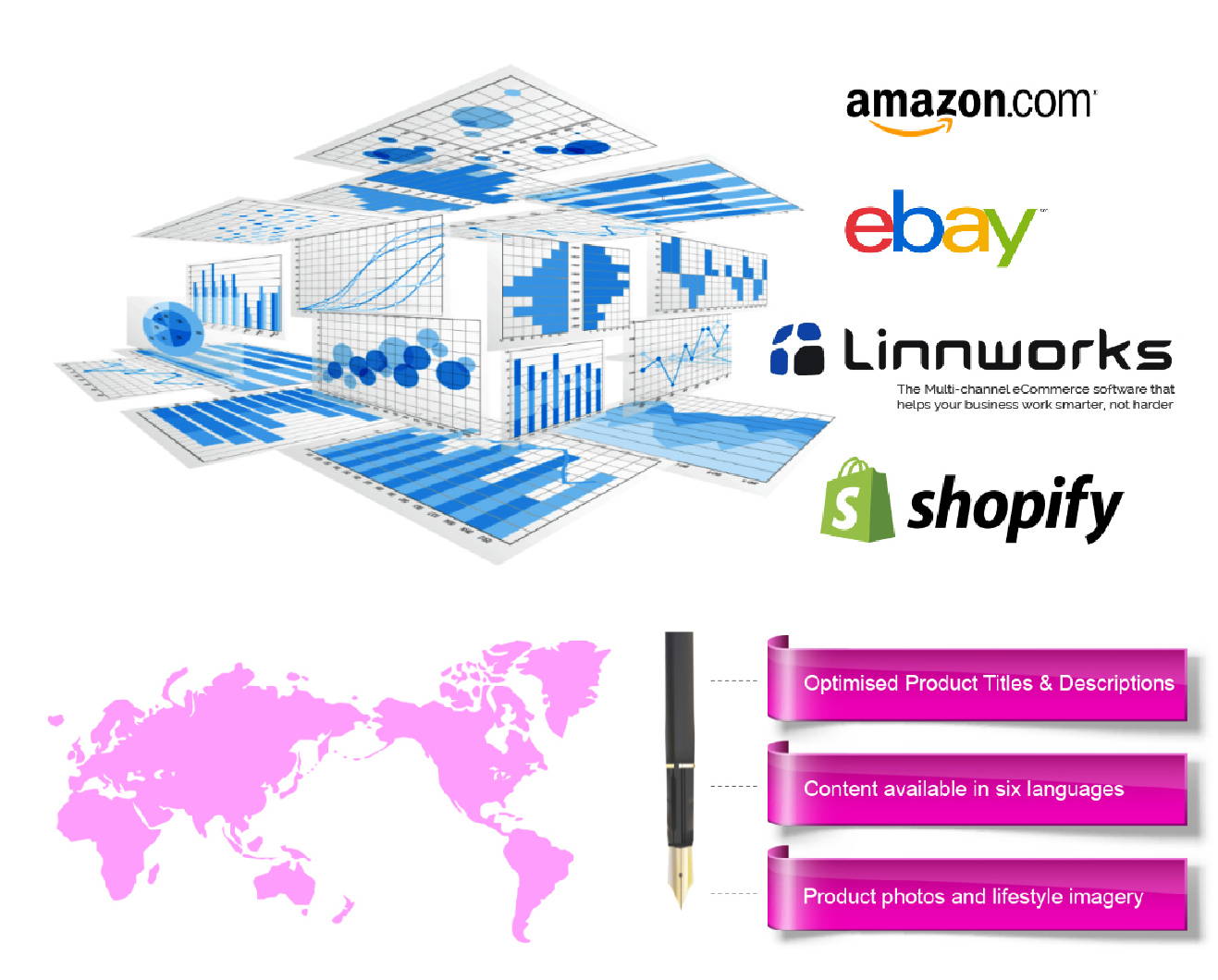 ---
Logistics - Buy with confidence
---
We have spent the last 5 years perfecting our products with our partner factory in China. They are a proven manufacturer renowned for their quality, with years of experience, it is no wonder they are the preferred choice of many of the nail brands available today.
---
The factory is SEDEX approved and we have SDS/ MSDS Accreditations, if your require any additional testing or certifications, please get in touch and we will make every effort to accommodate.

---
We can manufacture most orders within 3 months or less, if you have any specific requirements or labels you wish to add, please advise us and we will incorporate them within our production cycle.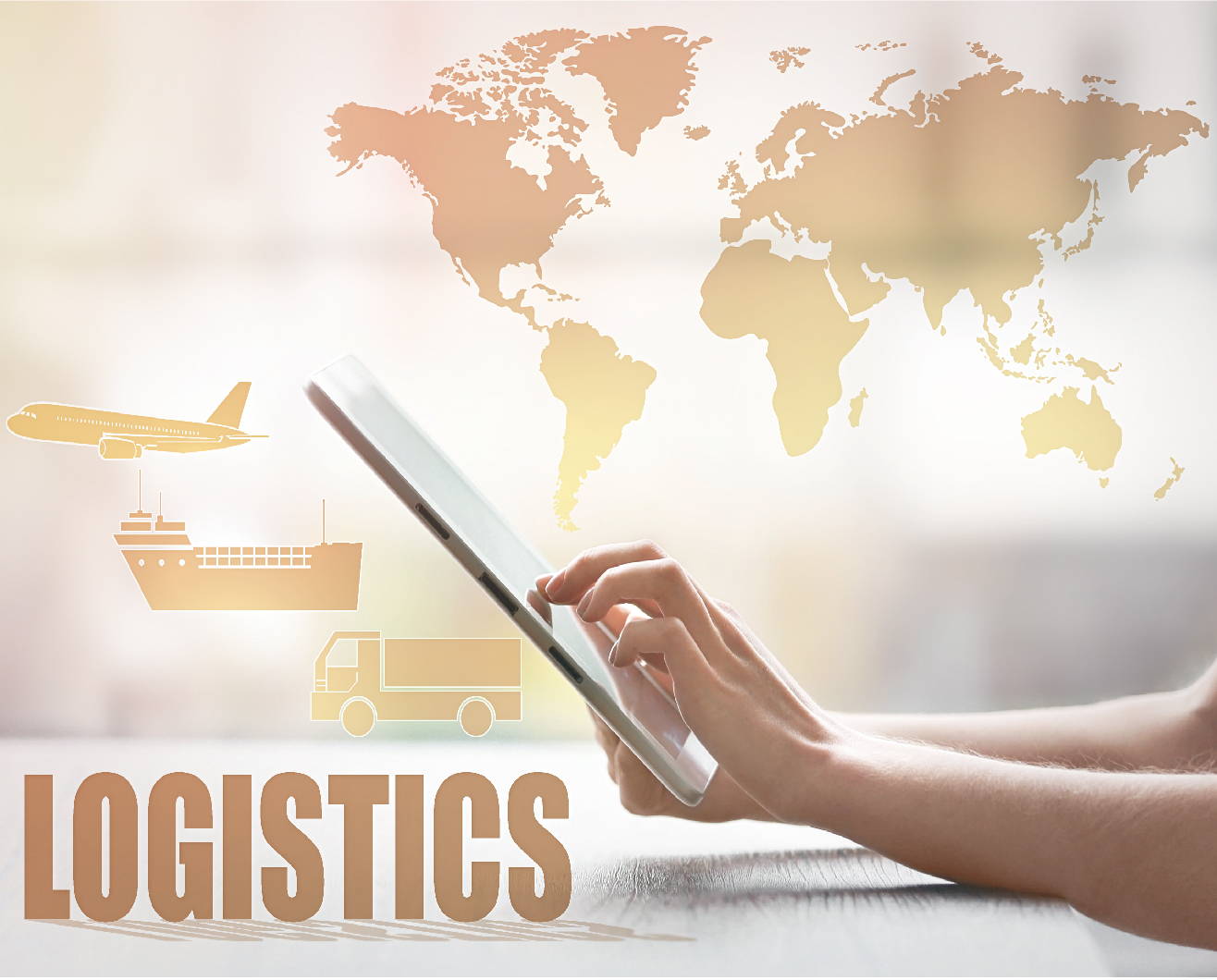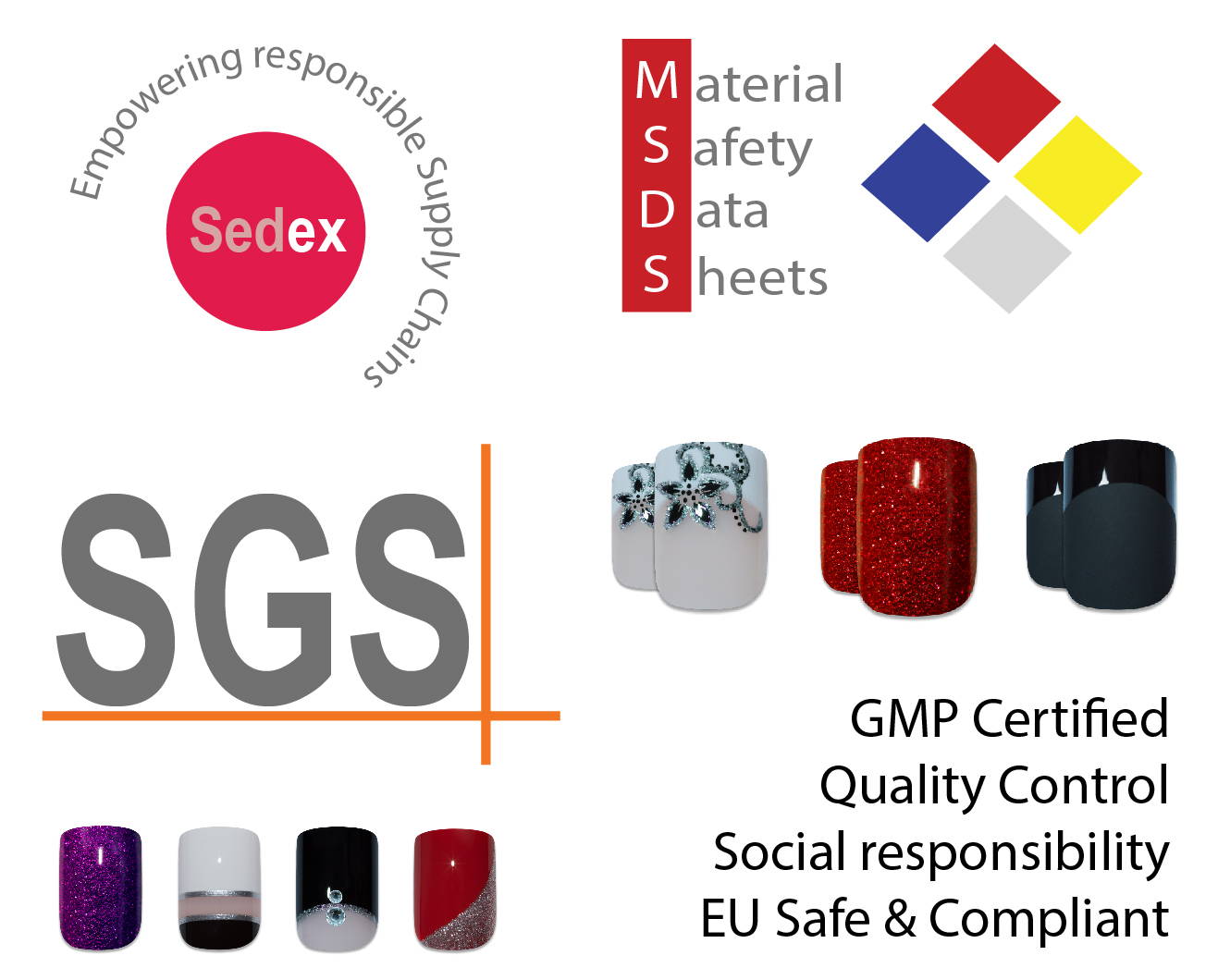 All small orders are sent from our depot in the UK, larger orders will be despatched directly from our factory in China on a FOB basis.

---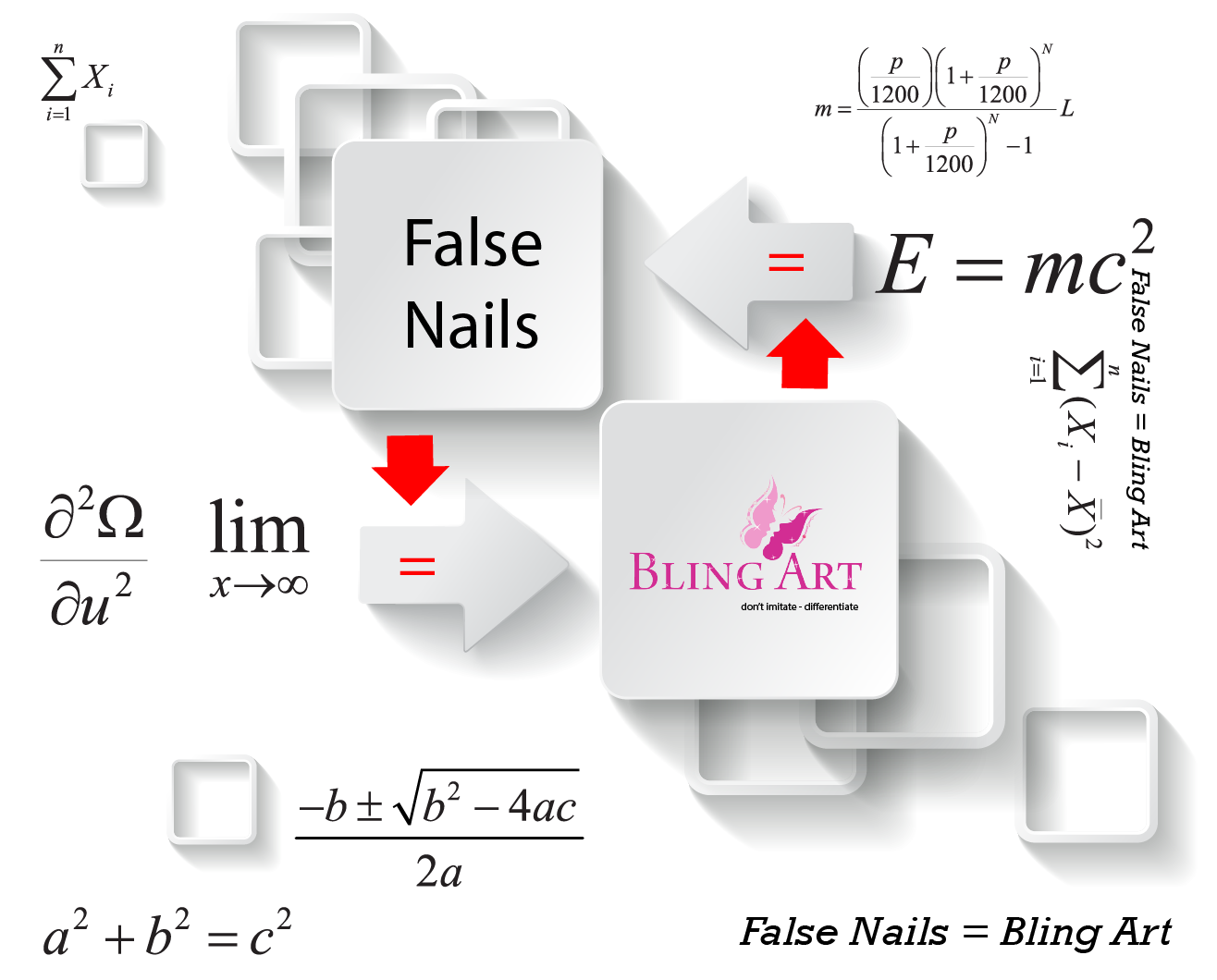 ---
We are the fastest growing nail brand online.  
---
Our offering is unique, and our products are exclusive.

---
We design, manufacture and supply salon quality nails under our brand - Bling Art.

---
We have invested heavily in our manufacturing process, our product content and imagery, so you don't have to.

---
Message from Sophia - Our Founder
Dear Buyer

Thank you for taking the time to read about us.

I hope you like what you see and want to learn more about Bling Art.

It has taken us years and countless attempts to perfect our offering and I am confident we are the premium brand of choice for nail art enthusiasts worldwide.

Please complete the form and we will contact you with a view to sending you samples.

Respectfully,

Sophia
Bling Art

Thanks!
This field is required
This field is required
This field is required
This field is required
This field is required
---
Please note: Bling Art Partners Programme minimum order quantity of 1000 units of any one design. Contact us to find out more.